9
In defense of the fruitcake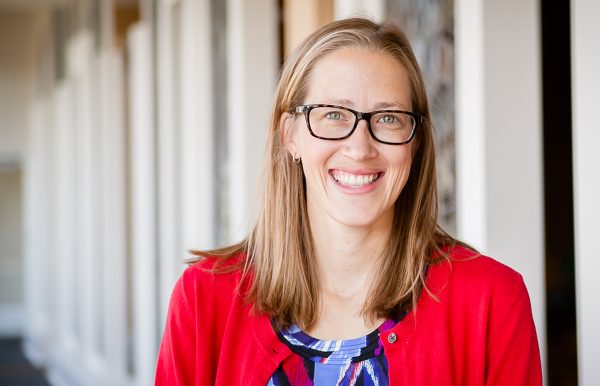 Every year, it seems there's always an abundance of sugar consumed around the holiday season. Perhaps like your household, when I was growing up, there were cookies aplenty, plates of goodies shared from neighbors and friends. And none of it lasted very long. We loved desserts at my house. That is, until the annual Christmas fruitcake arrived in the mail, baked with care by my loving aunt. Every year it arrived. And every year, it went nearly untouched.
As I've grown older, I've started to feel a little bad for the fruitcake's reputation. Maybe you've heard the running joke that there's actually only one fruitcake in the world. It just keeps getting re-gifted on to the next person. Passed along and unwanted.
In Manitou Springs, Colorado, each winter brings the annual Fruitcake Toss, where loaves of this dense cake are catapulted into the air by hand or engineered device. In case you're wondering, the record is 1,420 feet, when a helpless fruitcake was the victim of a concocted artillery piece utilizing compressed air. The event is advertised as a way to get rid of your unwanted holiday dessert – making the assumption, of course, that no one would actually want to eat the darn thing. But surely someone, somewhere, must enjoy them. Or else, we would've stopped baking them long ago, right?
However you may feel about the fruitcake, I've come to love seeing them show up around the Christmas season. They seem to me a rather perfect representation of the joy and faithfulness we celebrate this time of year.
For example, fruitcakes tend to appear in the first place because someone has gifted them to us. They're a sign of generosity, not to mention the hours of effort it takes to create, or the days (weeks? months?) of patiently soaking in rum or sherry. This is no simple gift purchased on the dollar rack at Target. They are a labor of love.
While one might question a dessert with a years-long shelf life, you certainly can't question the thoughtfulness of such an offering. Baked into those layers of dried fruits is love, care, and compassion.
I've decided that the whole reason a fruitcake is shared isn't with the intention that you'll actually eat it. Perhaps it's so we can practice the art of receiving with grace. Maybe even to inspire our own generosity. And it lasts long enough to sit on our shelf for months, reminding us with every glance to live with gratitude.
To be clear—I don't plan to take a bite of fruitcake anytime soon. They might rank just below liver & onions on my list of favorite foods. But I'll still smile appreciatively every time I see one.
Maybe we could all benefit from modeling our lives after this relentless holiday treat. Tending toward sweetness. Persistent in generosity. Unabashedly ourselves, no matter what anyone else may say.