Jazz Sunday soloist: Kecia Waldschmidt
ChurchJazz, a Chicago-based jazz ministry, will come to paint the town jazz at St. Paul Lutheran Church on Sunday, July 31. This group of veteran musicians will play the Chicago Jazz Mass at the 9:20 and 11 a.m. services. This year, the featured soloist is Kecia Waldschmidt.
How did you begin singing/playing the piano?  
My mom had all four of her kids take piano lessons from when we were about 7, through high school. I was the only one who always loved it, but my three siblings all eventually came around and became good pianists who still love music. I find this a useful lesson in sticking with something, especially learning an instrument (so I won't feel bad making my three boys learn an instrument!). As for singing, I was always singing around the house but didn't know I had a "good" voice until around 7th grade – then I surprised all my friends who thought I was so shy by singing Whitney Houston's "One Moment in Time" in the talent show.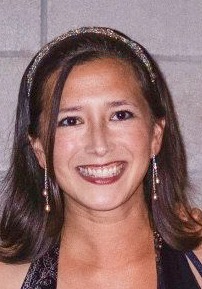 What gives you the greatest joy when it comes to music?
Music is a constant source of joy in my life. Whether it's listening to music (and I love many, many kinds of music) or making music, I find music to be one of life's greatest joys and also a big reason why I believe in God. Where else could something so beautiful come from? But if I had to name one aspect, I would say that collaborating with other talented musicians is just the best.
What is one of your greatest challenges musically?
For me, it is finding the time to practice. I would spend hours each day playing and singing if I could – but as a mom of three young boys, time is precious and more often than not, as soon as I begin to play, my toddler climbs on my lap and wants to "help."
Who is one of your favorite musicians and why?
My favorite pop singer is Sara Bareilles – I love her voice, her songwriting, and that she plays multiple instruments – also she seems to be humble and down to earth. I've also always loved the Indigo Girls for their amazing harmonies, Leotyne Price for her high, crystal clear voice, and my favorite composer to play on the piano is Claude Debussy – such rich harmonies. I must also admit that I'm a huge fan of musicals and have recently gotten addicted to listening to "Hamilton."
What is one of your favorite songs to perform and why?
One of my favorites is "Precious Lord" by Thomas Dorsey. I have joked with my husband that I'd like a recording of myself singing it played at my funeral. I love singing gospel music, and "Precious Lord" is a beautiful, challenging melody with haunting lyrics that I love to share with others.