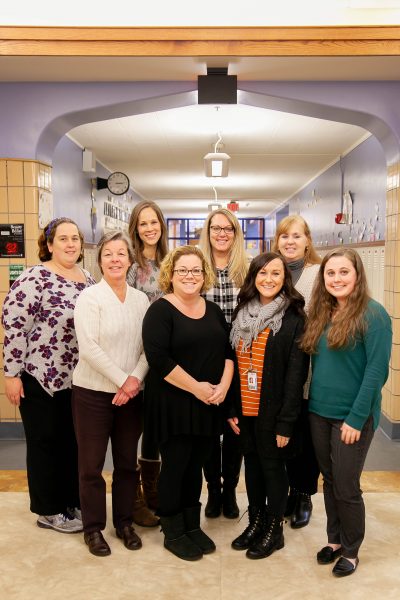 In the hallways and classrooms at Madison Elementary School, eight St. Paul members teach, lead, and offer therapy for the students. For some, this is their first year at the school. For others,
they've been a part of the building for many years.
St. Paul and Madison partner together to help ensure kids and adults have what they need to learn well and thrive. At this holiday time, some of the eight staff members offered greetings, reflections, thanks, and insight into why they choose to work at Madison.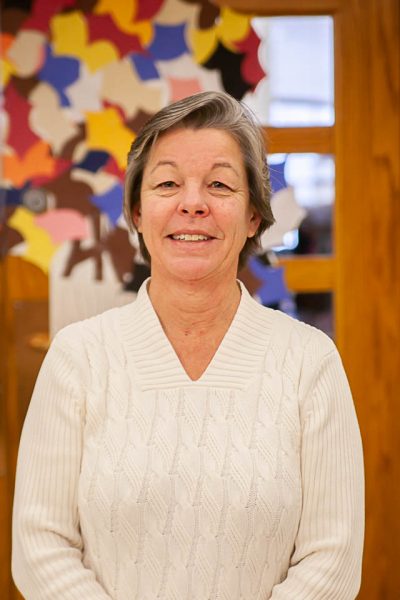 AMY BRACKEN, fourth-grade teacher
I feel very fortunate to work at Madison Elementary. We are a very close staff and collectively provide a safe place where kids feel appreciated and loved. Time and again, we are reminded that our relationships with kids is what they remember as they move on in life. They don't remember how we taught them to read or do math. They remember the feeling of belonging and care. I have learned over the years that when you educate a child, you have to take into account everything about that child. This is why we appreciate St. Paul more than you will ever know. You provide the necessities to so many of our kids who could not learn without having their basic needs met first.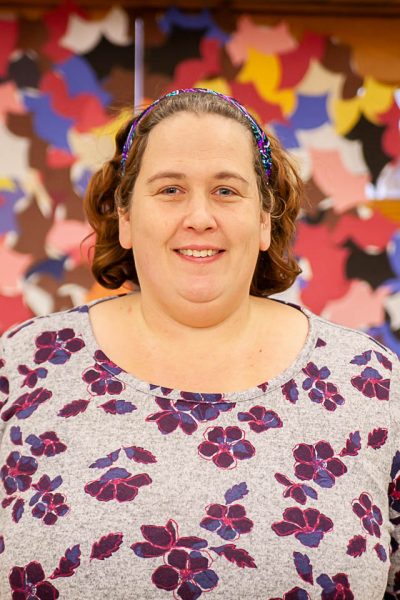 BARBARA ELLINGSWORTH, kindergarten teacher
I have been a St Paul member all my life, so I was excited to learn about the connection that St. Paul had with Madison when I first transferred to Madison seven years ago. The role of staff and volunteers from St. Paul has grown and changed over the years, but both play an important part in the lives of Madison students. When the students see all of us working so hard to help them or just talk with them, they get the feeling that everyone at Madison and in the community cares for them. Knowing someone cares can make a big difference for a kiddo. Working with students at a school like Madison can be challenging, but it also has a lot of rewards – not only academically but socially as well. These students are the future and it is important to do the best we can to help them learn and grow.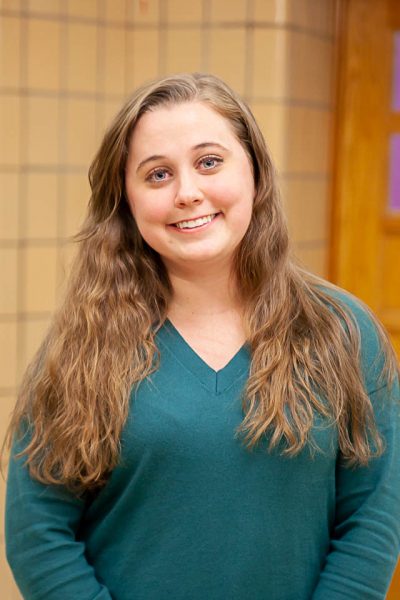 MAGGIE MELOY, school-based therapist
Being a school therapist at Madison allows me to provide a safe, nonjudgmental space for students undergoing social, emotional, and behavioral concerns. Students are invited to come as they are with the baggage and hurt they are carrying and are free to be themselves and share their thoughts and feelings. In my role, I try to meet the kids where they are at by being present and intentional, and providing a listening, empathetic ear. Many of the students I work with have built up walls and don't know how to express their genuine thoughts due to the pain they have experienced. I have the cool opportunity of being able to break down some of those walls and see what is truly behind each student. As God sees each of us for who we are, I see each student as a whole person, and the inherent dignity and worth they possess.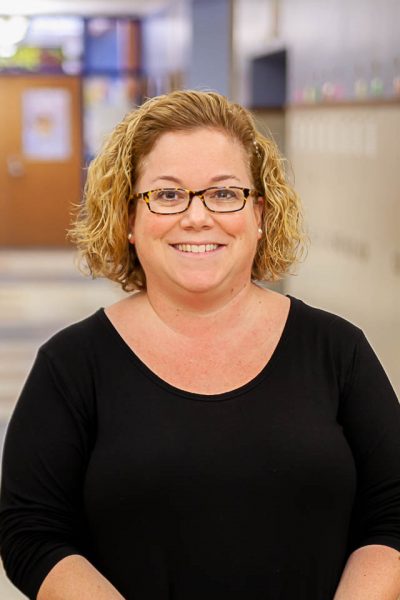 AMY PHILIP, third-grade teacher
In my first three months with this district, I've learned that the students who attend Davenport schools, and Madison especially, have many labels: under-privileged, food-insecure, poverty-stricken, and low-performing, just to name a few. None of those labels stop me from loving my wonderful third-graders each and every day. Without them knowing it, they have breathed new life into me. I feel like a woman with a real purpose in life. Yes, I'll admit that these first three months have been difficult. I am giving 100 percent of myself to this profession. I can't help myself! I want everything to be perfect for them at school, because I know that Madison is a safe place for them. It's a place where they can expect to see my smile, receive my love, and know that I'll be there in good times and bad. That's what I signed up for. Oh, one more thing: I want to send a big HELLO to all my St. Paul friends who run the Madison Market food pantry. I miss you!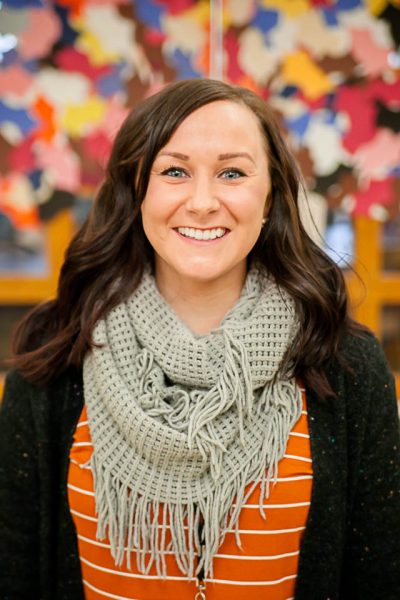 CHELSEA ROBINSON, English as a Second Language teacher
Madison is such a special place. The students and staff members are like family. I taught fourth grade for five years and now I have the luxury of working with students at all grade levels. I enjoy collaborating with classroom teachers to ensure our English Learners are progressing in each language domain: listening, speaking, reading, and writing. More importantly, my sole purpose is to connect with their hearts and minds. Building relationships and watching students make growth academically and emotionally is extremely rewarding. We are beyond grateful to St. Paul for your support and kindness throughout the years. I am proud to be a member of such a selfless congregation.
CHRISTMAS AT MADISON
During December, St. Paul's Neighborhood School Partnership will offer Christmas gifts for approximately 50 children. Madison Market, the St. Paul food pantry that serves Madison families, will also give each pantry family a book from the Book Corner, Parker Looks Up: An Extraordinary Moment, a delightful and meaningful book selected by Kit Whan, who is part of the leadership team for the pantry.
In addition to the twice-monthly Madison Market, where families can come and be fed with food, household and clothing items, additional St. Paul teams work year round to help with:
■ diapers (Sara Harless and Jenn Peitscher);
■ feminine care products (Bruce and Susan Simmons);
■ garden veggies grown on St. Paul grounds;
■ filling Madison's food hubs, where hungry kids can get a snack
(Kit Whan, Karen Kline-Jerome, Susan Marty, Dana Welser);
■ garden and grounds maintenance (headed by Rex Grove with a fierce team behind him);
■ lunch buddies, reading buddies, classroom helpers, all organized by Vanessa Stone, Madison's family involvement liaison;
■ coats, pants, shoes, anything and everything needed (Sue Grove works with Lynn Smith, school nurse);
■ hats and scarves knitted by faithful St. Paul members.
Interested in being a part? Connect with Dana Welser, neighborhood schools partnership coordinator, dana@stpaulqc.org.