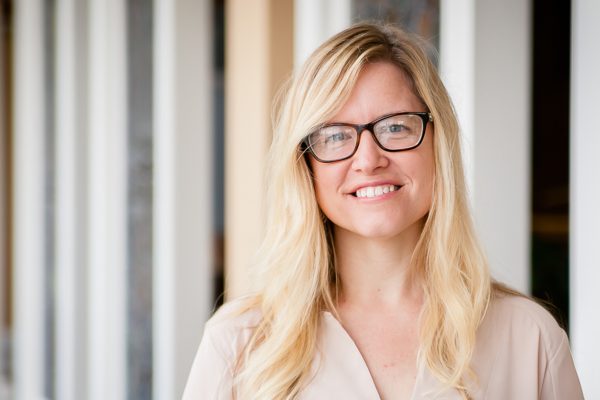 On Monday morning, I did something that is not uncommon for me. I headed to 392 Caffé to meet a friend at this one of a kind coffee shop. I got there early, so I was able to snag a table and spread out – I even had a chair *just* for my heavy tote bag. I opened up a book I had brought with me and began to read, but then an incident unfolded before me and I set my book down to enjoy some good old fashioned people watching.
I noticed her when I came in. A highly animated woman who had been singing, quite loudly, while others awkwardly, silently, dutifully waited in line to place an order. But then she moved on and was gregariously chatting everyone up. The baristas, the customers. "Hey whatcha reading," she asked one man as he intently tried to bury himself in his book.
It could have become "a problem." Anywhere else, it likely would have. But not at 392.
I watched at the height of her antics as a thoughtful barista approached her. This is a person whose kindness I've witnessed before, but not quite to this capacity. They walked over to this troubled woman, offered a cigarette, helped with bus fare, and then eventually walked the woman out the door with much more dignity and grace than I would have been able to muster at 8:59 on a Monday morning.
But they had met before.
Shortly after her singing at the counter debut, the woman asked the barista's name. "I'm Abel," the barista offered. "So Cain your brother?" She blurted, trying to crack a joke. Abel nodded. "I-I guess he killed me."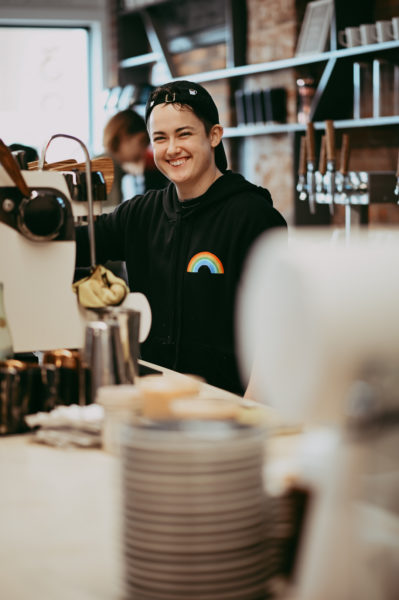 Soon after this incident, my friend arrived, and we enjoyed our coffee date as planned. It was good to catch up. We talked politics, faith, family stories, education. "Want more coffee?" my friend asked. I was already buzzing, but the atmosphere was so great, as was our conversation; I didn't really have anywhere I needed to be. As we approached the counter, Abel greeted us. I took the opportunity to compliment them. "I was impressed with the kindness you showed that woman," I offered. They beamed, happy to have been noticed.
Because the QC is, in many ways, a small world after all, I told my friend Sarah about this encounter. I have joked with Sarah before that she is the pastor of 392. When I see her there, she knows everyone and there are lots of smiles and laughter and passing of the peace. Well, on this occasion, I corrected my sentiment. "You may be the pastor," I texted her, "but Abel is the deacon of 392."
Thanks to this connection between friends, I was afforded a chance to meet with Abel, complimenting them again for a beautiful moment of grace. I shared what I saw in them that day and described what I categorized as deacon behavior. "I'm glad to hear that," they said. "I grew up in a church, but it was kind of traumatic for me. I did not know that's what deacons did."
It is often Abel's responsibility to show disruptive people to the door when their behavior is no longer acceptable in the public sphere. "Why do you think you're tasked with this job?" I inquired, "are the others too afraid?" "Yes," Abel offered. "Maybe it's because you do it so graciously, too." I continued with my praise. "You're like, 392's benevolent bouncer." Abel laughed. "I just wish I could do more."
Abel is a barista at a local coffee shop in Davenport, Iowa. I am a regular customer there and we often exchange pleasantries. But something else happened as this story unfolded. We became more than what we had been tasked to do that day; me, more than a mind-my-business coffee-drinker and book-reader. They, rising to an occasion greater than foam-twirled latte productions but beyond it to compassion embodied. Yes. In that moment, to riff on Paul's words to the church in Rome, I believe we were "more than [Consumers.]"