18
In his own words: Out of the darkness and into the light
Editor's note: Ben Bruster and two of his classmates stood in front of a packed room of friends and strangers on Wednesday at Augustana College. They were there to present Im-Perfect: Living with Mental Illness. They told their own stories, in hopes of encouraging others who struggle and those who are or wish to be allies. Below are excerpts from Ben's story.
Beep, beep; beep, beep. It's 8 o'clock. My alarm clock lets out a strident shrill and then proceeds to blast the local radio station's obnoxious morning show. Startled, I lifelessly reach across my body and punch the beckoning snooze button. Groaning, I roll over, close my eyes, and continue to lie there—eyes flickering and half asleep. This carousel persists for a while.
Beep, beep. Tap. Beep, beep. Tap. Beep, beep. Tap. And so it goes.
Meanwhile, as the sun rises from its daily slumber, its rays begin to viciously pour in through the small cracks between my blinds and the edge of each windowpane. Reflecting off of my freshly waxed floor, these rays mystically transmute into an intense form of shame as they pass through the air. And like a cup, I fill up. With each passing second, minute, and hour, I near the brim and ultimately overflow; shame envelopes me. Why weren't you strong enough to get up this morning, Ben? This is the third time this week, I think to myself. With this, as the sun approaches high noon, I force my feeble, shame-filled existence to get up and start another day.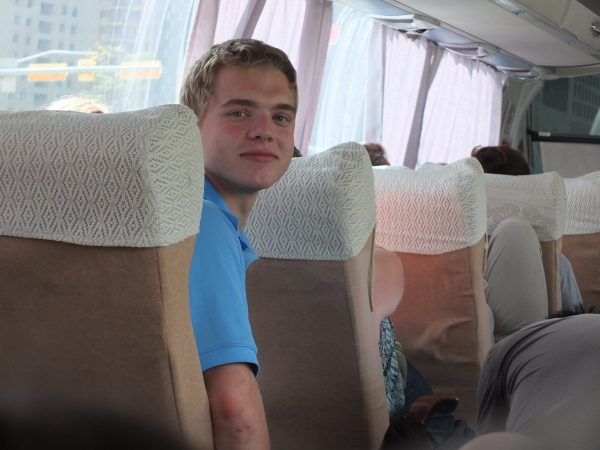 ***
I peer into the mirror and am startled. My deep blue eyes, like seas of melancholy, pierce my outer shell, leaving me exposed, wounded, vulnerable. Who am I to wear this pasted-on smile with such frequency? Does anyone actually know the true me? In public, I'm cheerful, strong, and composed; I gift smiles, handshakes, and good conversation. But behind closed doors, I am often a different person: afflicted, restricted, and immersed in sorrow. Hell, too many days I think, "I don't know if I want to be up tomorrow." Suicide, of course, is NOT the answer. But it sure would be nice to experience something other than this pain and set back that I experience so often. I remain in this state, slumped over and apathetic, staring blankly into the mirror while also aiming to dodge its vicious glances.
At this moment a frantic message surfaces from inward: distract yourself and keep fighting. Sheepishly changing into my gym clothes, I prepare to engage these forces on two fronts—in my head and with my body. Grabbing my iPhone and earbuds, I begin to browse for today's exercise anthem. Scrolling through my library, I eventually set my sights on Kendrick Lamar's "Alright." Kendrick is a fighter and always has a way with words, I reckon. The music proceeds to blast as I fiercely churn my limbs to set the elliptical machine into rhythm.
"Do you hear me, do you feel me? We gon' be alright."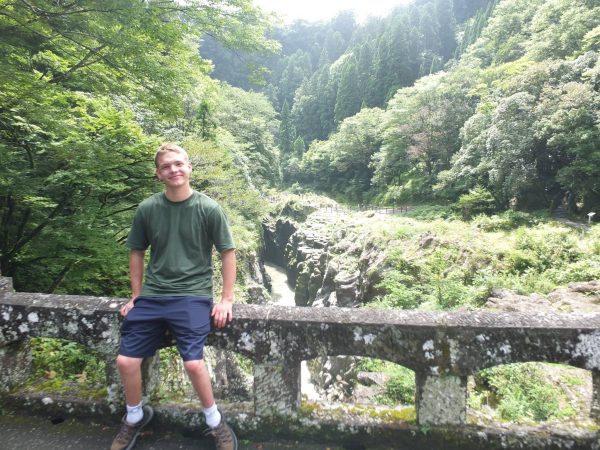 ***
At best, perhaps I'll become an influential professor, I think to myself. Maybe I'll improve someone's life with my words and my heart. Heck, maybe my twisted thoughts will be the key to my career success? I'll trade a social life, a family, happiness, and overall health for painstaking intrigue, intertwined with obsession, I muse. Or, at worst, I'll be locked up and deemed "crazy" by society, I continue to think. For years, I lived out this conundrum, feeling that I must choose between these unsatisfactory options.
For the first two years of college and beforehand, this mentality predominated: one or the other. One or the other, the thought echoed between my hemispheres. Gravely out of balance, I violently teetered between extremes. Consequently, at times I ate, drank, watched Netflix, and frivolously planned dream vacations, to escape from the eviscerating pain and obsession that menaced my very being. Of course, as any escapist knows, these efforts proved utterly fruitless in the long term. In fact, emotional and behavioral profligacy only amplified my feelings of loneliness and dejection. Prolonged lows always followed my short-term highs; and the trade off simply wasn't worth it.
Knowing this, I sought to live differently. But to do this, I first needed to be honest with myself, to face the me that once only existed in the shadows.
"There's always been something more than depression," I emotionally responded to my father, as he questioned me. "What do you mean?" he probed with care and concern. "Dad, I'm pretty sure that I have Obsessive Compulsive Disorder," I replied with a quiver. On an unforgettable day in early June last year, I proceeded to illuminate a part of me previously unknown to anyone. For years, I somehow kept the darkest part of me clandestine. Though there were many near breaks, at this point I still enjoyed being perceived as composed, normal, sane. On that day in early June, however, I painfully expended a rare sob, and let it all out.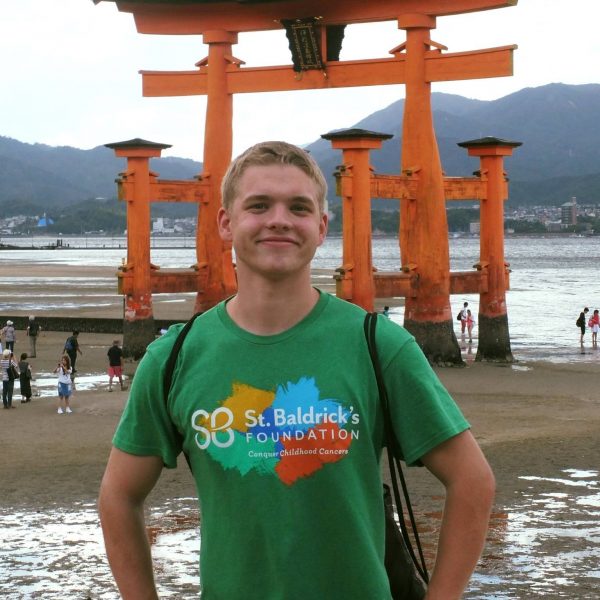 ***
So here I was, stuck in this rat race: anxiety, depression, obsessive thoughts, poor health, low self-esteem… anxiety, depression, obsessive thoughts, poor health, low self-esteem…anxiety, depression, obsessive thoughts, poor health, low self-esteem… and the wheels on the bus go round and round. By June 2016, I had lived with this for more than a decade. This cycle and my faulty management of it had stolen the richness and enjoyment of life away from me time after time again—not to mention that it had negatively impacted those around me for just as long. But I was not about to give in—to remain silent—for one more day. I knew what I needed to do: I must be honest, confront my imperfections, and learn to effectively cope, I thought. And so I did.
Over the course of last summer I became a gym rat, an aspiring writer, a healthy eater, a reserved socialite, and a conversation starter. I could not boast an impressive internship or job. But the fruits of my labor gifted me so much more. I learned to, perhaps for the first time, take care of my essential needs (mental, physical, and emotional). Concurrently, as I had previously suspected, I also learned that my path to "recovery" (as it is so often described in self-help literature) would, from here on out, be an intensive effort to live and adapt to my everyday internal and external environments. Thus, my path to "recovery" would instead become a grand effort to cope and stretch myself beyond what I previously thought imaginable, whereby learning to mitigate the severity and frequency of my afflictions.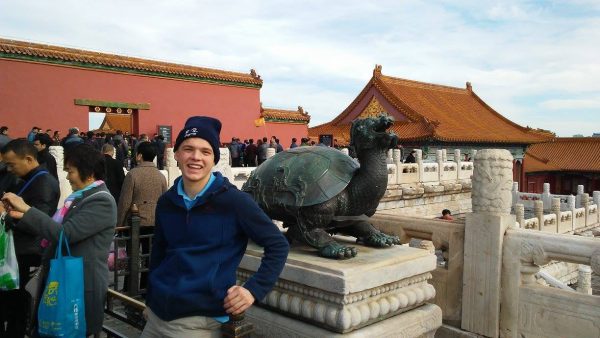 ***
By definition, my efforts have frequently been accompanied by setbacks and imperfections.
In fact, mid-way through last fall term, while I was on study abroad in China, I developed a three-and-a-half week depression, over which I periodically, and seriously contemplated suicide. But, as I had felt many times before and since, I knew that for some special reason I must live—that the world needs me, Ben Bruster—and only Ben Bruster—for that special reason. Thankfully, with the loving support of some incredible friends, these thoughts and my melancholy subsided.
I was fortunate to experience nearly two months mostly free of depression and obsessive thoughts. Yet, as expected, these forces resurfaced. Family turmoil, wintertime languor, and vigorously revitalized obsessive thoughts bred disaster. Visions of my own death and destruction reached their zenith as I plummeted towards my nadir. Somehow though, with the grace of God and incredible love and support from my parents, friends, professors and others, I survived winter break—and am surviving today.
I continue to feel the effects of this almost-daily depression and obsession. Nevertheless—slowly, ever so slowly, I am learning to how to separate and quiet my cancerous thoughts, how to love myself, and how to live healthy and be happy. Every day I arrive to school early and begin to mentally prepare for another chance, a new day, a wonderful life. While hiking from the Centennial parking to my first class in the Swenson Hall of Geosciences, I am reminded of my experiences on Mt. Fuji. Life is filled plenty of rocks, stumbles, and uphill climbs.  But with the correct support system, tools, and necessary vulnerability, I'm "gon' be alright."