Pajamas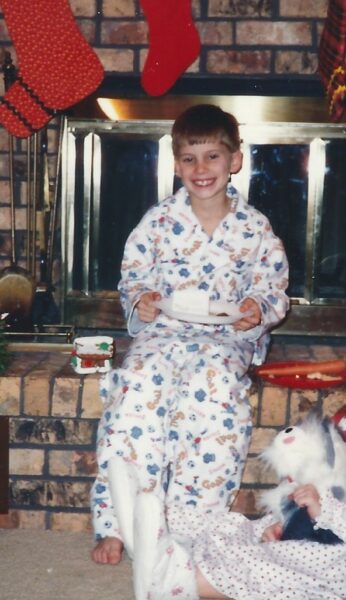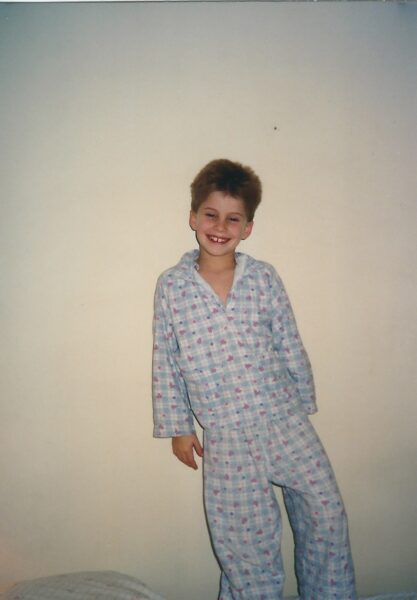 The theme of this year's Advent devotion is: Do you see what I see? An array of St. Paul voices selected a photo or photos that hold very special memories to them, then sat down and reflected on what that photo means to them. What do they see and remember that others may not when looking at this photo? Through their words and stories, hopefully, you'll see a little of what they see.
Every Christmas when I was a child, my grandma would sew pajamas for my three older brothers and me. Each year she would choose a different pattern. Some years the pattern was a surprise, while others we would get to choose. It was always something we looked forward to, which was stunning to my parents because we normally were less than thrilled about any clothing items we received. We would open the pajamas on Christmas Eve, so we were able to sleep in them and go down to open presents in them on Christmas morning.
When I think about this, a pair of pajamas alone is a trivial thing. It is the care, time, and love that my grandma put into making them that made them special. This was something made just for me. I like to remind myself about that gift each Christmas season. It seems like almost anything I give as a gift is available online, and this year, I know that if I get my daughter a Bluey stuffed animal, she will be extremely thrilled. However, I remind myself that one of my fondest memories of Christmas was not a toy, but something made from love.
The birth of Christ reminds me of God's love for us. God came into the world as Jesus on Christmas day. Many of us have picked up a lot of traditions during this Christmas season, and many of us have those special memories that remind us of the love that someone near to us has shown. Whatever that special thing is, whether it is pajamas from grandma, or something else, that love has come from God.
Brandon Yoder is a biomedical science teacher at Davenport West High School. He lives in Davenport with his wife Molly, and two daughters, Zoe (3) and Elise (1).