The passing of time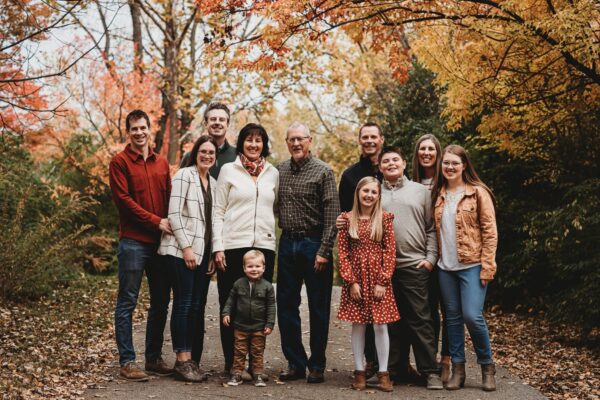 The theme of this year's Advent devotion is: Do you see what I see? An array of St. Paul voices selected a photo or photos that hold very special memories to them, then sat down and reflected on what that photo means to them. What do they see and remember that others may not when looking at this photo? Through their words and stories, hopefully, you'll see a little of what they see. 
I love the holidays and the family celebrations that we enjoy each year. I also must confess to a sadness that comes when I think about the passing of time, especially during the holidays.
It was ten years ago when I was diagnosed with Parkinson's, a progressive neurological disease that tightens your muscles, making it difficult to walk and maintain your balance. In the final stage of the disease, it becomes difficult to care for yourself.
Since my diagnosis, I feel pressed for time. And I wonder, what is God's plan for me and this finite amount of time I have left to live? Well, somehow, God raised in me an interest in repairing broken-down furniture and returning it to a useful purpose. God has also inspired me to use century-old wood to create new things that people can enjoy today. I've made benches, bookshelves, trays, and tables for family, friends, and fundraisers. I've even worked on several St. Paul projects when my particular skill is needed. I'm currently working on a set of handrails for the rear entrance of our church.
Today, the holidays remind me that God gave us God's only son, Jesus Christ, for our salvation. And I worry less about the passing of time. I'll keep busy, and God will let me know when my time is up.
Keith retired from IBM after 37 years.  He is a husband, father, and grandfather and feels blessed beyond measure.