Another beautiful and sacred journey I have enjoyed will soon end. After working 13 years as the administrator of the St. Paul pastoral residency program, I plan to step away from my staff position to join my husband in retirement and to pursue some new life adventures. I would like to extend my sincere appreciation to the Lilly Endowment Inc. and to St. Paul Lutheran Church for the gift and support of the St. Paul pastoral residency program. I will always cherish the beauty of this layer of my life. I would also like to thank Pastor Marty, my dear staff colleagues, present and former pastoral residents, and members of the congregation for your friendship, love, and influence. You have left many beautiful and lasting marks on my life. My gratitude for you is deeper than the Grand Canyon.   –Tammy Hermanson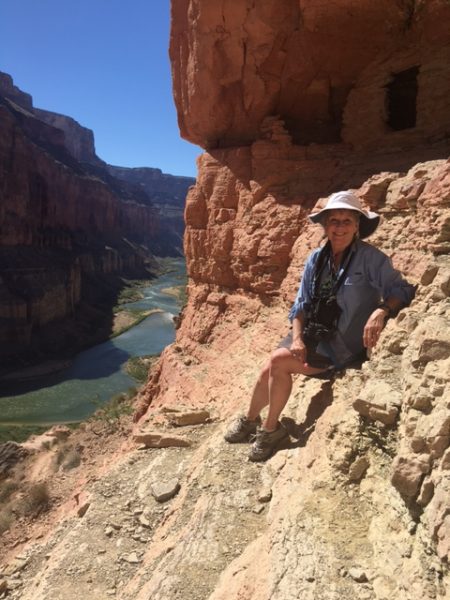 "Nature is wise. You can learn everywhere and from everything." These timeless words of Leonardo da Vinci paint some broad brushstrokes that highlight the master's spirit of curiosity and passion for learning. His keen sense of observation sculpted this Renaissance man's deepest thoughts on a wide variety of topics, from art to anatomy and from science to soul. To borrow a phrase coined by writer Saul Bellow, he was a "First-Class Noticer."
Last summer, my husband and I enjoyed an opportunity to sharpen our own "noticing" skills. A week-long rafting trip through the Grand Canyon offered the perfect chance to unplug from technology and reconnect with friends, nature, and our God of creation. Divine!
Day one, we launched from Lee's Ferry, the only site within hundreds of miles along the Grand Canyon from which one can easily access the Colorado River. Our rafts playfully bounced atop sparkling river riffles as our adventure began. By day three, we descended deep into the canyon, where our voices and laughter echoed off mile-high canyon walls. Tunnels of God's timeless magnificence surrounded us.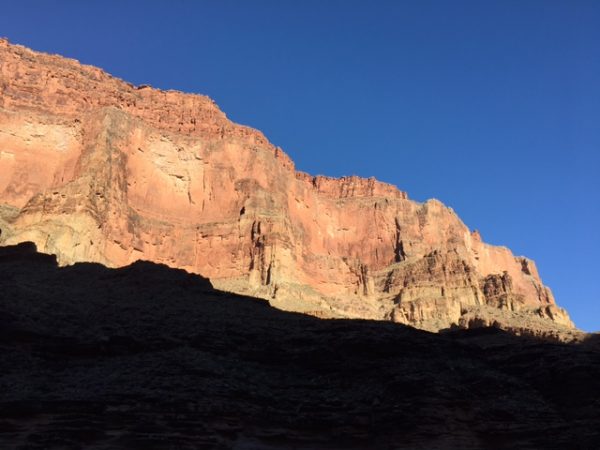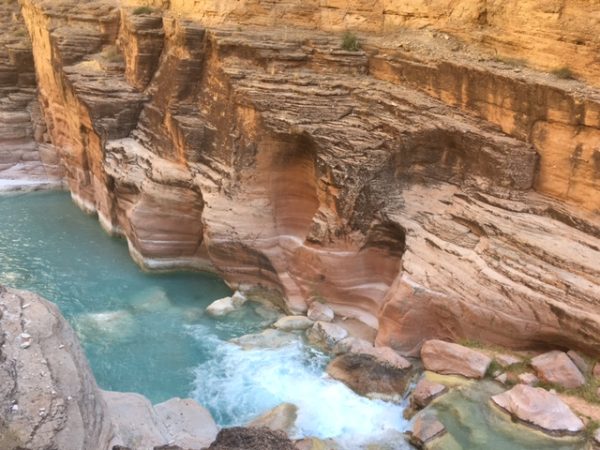 A variety of rock layers throughout the Grand Canyon tell a complex ancient geologic story. From the black, basement-layer Vishnu Schist to the light Kaibab Limestone that forms the rim of the Grand Canyon, multi-colored layers of rock, or strata, depict a 70-million-year-old narrative. Light, dark, and medium-colored layers create a spectrum of vivid Pantone hues.
During our rafting journey, it struck me that our lives are similar to those ribbons of colored rock that comprise the Grand Canyon. A variety of life experiences, relationships, and forces shape us, creating colorful striations and carving character traits within the canyon walls of our souls. Many layers of life experiences are beautiful, similar to the Bright Angel Shale layer of the canyon. However, some stretches of life are more akin to the Vishnu Schist granite, rather dark in nature, although still capable of reflecting light.
Contrasting light and dark tones contribute to the magnificence of the Grand Canyon. Likewise, the full spectrum of our life experiences; light, dark, and all shades in-between, form the beauty and richness of life and faith. While we may not choose, or prefer, the darker layers of life, we can learn things in those stretches that one could never learn in the lighter layers of experience. Grounded by the timeless promises of the Creator of the canyons, our relationship with God can grow exponentially in times of darkness. Our faith and our souls can stretch to beautiful new heights and depths. As holocaust survivor Elie Wiesel once wrote, "For me, every hour is grace. And I feel gratitude in my heart each time I can meet someone and look at his or her smile."
God's ancient and ageless narrative is one of enduring love. God promises to be faithful, and to surround us with divine presence, abiding hope, and eternal peace. We can lean into these promises, trusting the Supreme Noticer's enduring pledge to shine light and grace upon every layer of our lives. This blessed assurance allows us to build rock-solid lives of faith. Every striation of life, whether it resembles light Kaibab Limestone or dark Vishnu Schist, is precious and beautiful. It's all sacred strata.
–Tammy Hermanson, residency program administrator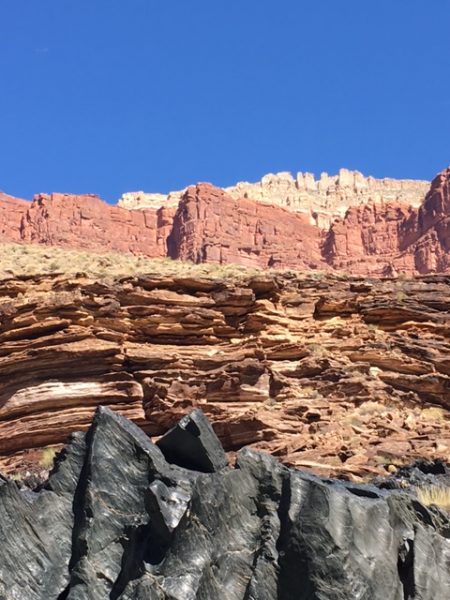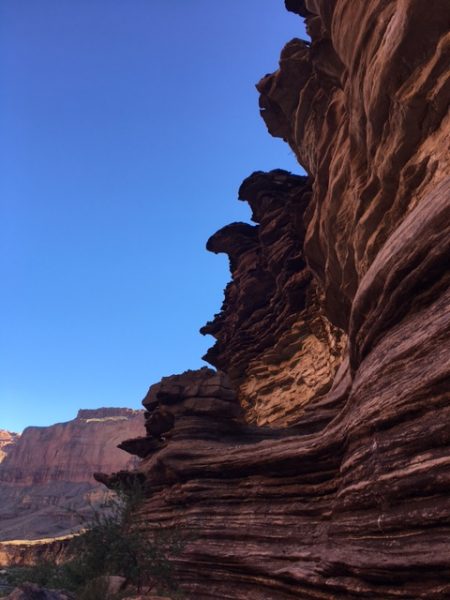 He has made everything beautiful in its time. He has also set eternity in the human heart; yet no one can fathom what God has done from beginning to end. – Ecclesiastes 3:11
The more I study nature, the more I am amazed at the Creator. – Louis Pasteur