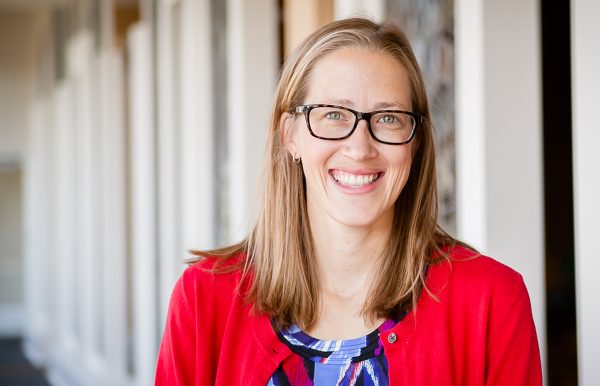 A few weeks ago, my dad and I took a quick road trip to Chicago. I dropped him off at O'Hare International Airport where he caught a flight to visit my sister in Baltimore. That doesn't sound like anything exceptionally noteworthy, I'm sure. While air travel seems to be particularly frustrating and exhausting these days, I'd venture to guess that many of us Midwesterners have made our way through O'Hare at one time or another. Or, at the very least, we've hopped on a plane to somewhere, whether for vacation or to visit family, or for a work-related venture. 
But the somewhat unique part of this particular trip was that, at the age of 74, this was my dad's first ever flight. After a bit of persuading from his daughters and some eventual excitement on his part, he decided to fly the friendly skies… and even liked it enough to get on the plane back to Chicago a week later. 
As we drove to O'Hare that day, I found myself trying to offer lots of advice on how to navigate the airport or describing what he could expect. I thought of all the things that might be foreign to him but that experienced travelers would take for granted. 
My dad couldn't quite believe he'd actually have to put his toothpaste and shampoo through the x-ray machine separately. Or that he was only allowed to take a few ounces of such toiletries with him. We talked about how he might be asked to remove his shoes while going through the TSA line. Or what free snacks & in-flight entertainment he could expect (or not) on his flight. I had a few butterflies in my stomach on behalf of my dad as I thought about that first feeling of take-off and what all might be going through his head in that moment. 
It was a fun exercise to think about navigating an airport and all its complexities, as if for the first time. To put myself in another person's shoes and try to imagine the questions or curiosities or new experiences that might pop up. Which I suppose is, in a way, along the lines of what we're asked to do as Christian people. 
The concept of compassion is essentially just that—putting yourself in another's shoes. Taking time to consider what someone else is thinking or feeling. How their experience might even be wildly different from your own. Jesus was especially good at showing compassion. Instead of judgment or ridicule, he met others with kindness and a willingness to listen. He was quick to seek understanding and invited those around him to do the same. 
Whether today feels somewhat mundane and routine or we're faced with some great big new adventure, the reality is that every day offers the chance to practice compassion. To learn from others. To practice understanding. Put yourself in someone else's shoes and just see where it might take you.