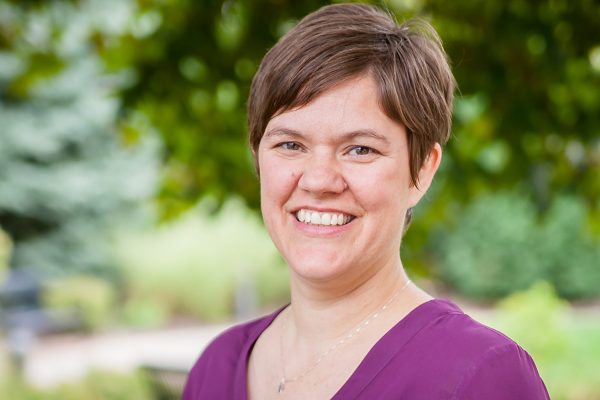 When I was growing up, I loved to listen to my dad tell the same stories over and over. I'd say, "tell me, again, about how you and mom met." Or I'd ask to hear, repeatedly, about what I was like as a baby, about the time my dad made Twinkies at the Hostess factory. I'd say, "tell me again, about the yurt you built when you were a youth director." Or "tell me, again, about how I got stitches when I was running for ice cream and a good night kiss."
My dad was a great storyteller, but those stories were not just for entertainment. I wanted to hear them, over and over again, because they reminded me who I was. Those stories weren't as much about Twinkies and yurts and ice cream as they were about my dad's character, how my family worked, the things that mattered to us. I asked for specific stories, but what I meant was, "tell me, again, the kind of people we are. Tell me, again, how much you love me."
We all have those stories we tell over and over again. The stories that are regularly told at family gatherings, about grandpa's courage during the war or grandma's generosity to the neighbors. We tell, repeatedly, about the love stories of parents, or the mischief of the cousins, or the faith of the aunts. These stories shape our character and establish values. We become the people we are through the stories that we tell.
As Christians, we also tell the essential stories of our faith over and over again. We tell them for the same reasons, because those stories shape who we are and how we live. In these next three days, we'll hear, again, about Jesus and his last days as he walks down this road of giving love. Today, on Maundy Thursday, we hear the story of his last meal with his friends, kneeling to wash their feet, sharing with them a holy meal, giving a mandate to love. And tomorrow, we'll follow Jesus down the road of suffering, his torture and execution on the cross, his burial in the tomb. And then on Sunday, we'll hear again, about how Jesus burst from that tomb, rising again to save us and this whole world.
This is the story that shapes our lives. It is the story that forms us into the people we are. We tell them year and after year, Sunday after Sunday, because we can never get enough of these life-shaping stories. We say, "tell us, again, God, about how you are present, even in the pain of our lives. Tell us, again, about how the worst thing is never the end, that new life always comes. Tell us again, about the kind of people we are. Tell us, again, God, how much you love us."
This weekend, in worship, as we gather around the table, at the foot of the cross, and in a garden of resurrection joy, we'll hear, again, about Jesus, who lived and died and rose again. It's the story that makes us who we are. It is a story we can never hear too many times.