3
Imitating those we admire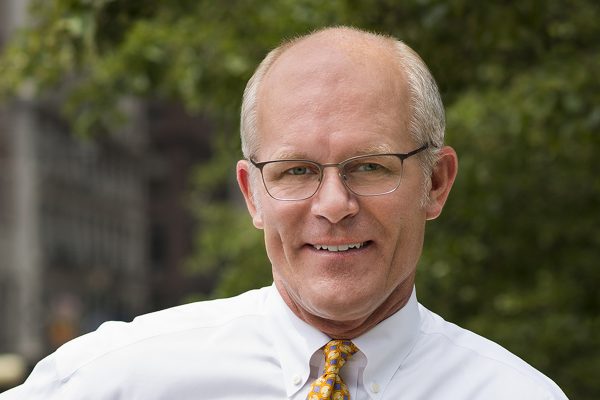 Anybody who watched one of the thrilling NCAA basketball tournament games in recent weeks got their fill of slow-motion replay. Shots from behind the 3-point arc seemed to create the greatest excitement among announcers. "Did you see the rotation on that ball?" "Spectacular elevation. Quick release. Magnificent rotation. Wow!" They're talking about the backspin that players put on the ball as it rotates smoothly out of one's fingertips. It's not a pushing of the ball so much as what looks more like an effortless release. I watch that deft maneuver and instantly want to go to the gym to try and imitate it. That's when I realize I was born with little finger fluidity and nothing close to the flex of wrist that truly great players possess.
I actually spend a lot of energy in my life trying to imitate what I see other people being so good at. From generosity to affection to trying to speak without using distracting "ums," I know I have so much to learn from people who are better at such things. We all practice the art of imitation, and commendably so, at least for the most part. It's how we enlarge our lives and become multi-faceted or better people.
Sometimes we Christians think it's our job to imitate Christ. The WWJD ("What would Jesus do") bracelets of the last generation signal this impulse. This faddish phrase has expanded over the years to have many people wondering what would Jesus eat? What would Jesus drive? What would Jesus read? What would Jesus vote for? What would Jesus wear? Presumably, the enchantment of knowing his every instinct on such topics would inspire us to imitate him. But nowhere in scripture does he suggest that disciples of his should slavishly imitate or "ape" him. What he says instead is, "Follow me." In other words, we have a life to live that is our own, not a replica of his life that has already been lived.
I picked up my dog-eared copy of Thomas à Kempis' 15th century devotional classic, The Imitation of Christ, just to see if I was missing something here. But, no, this mystic doesn't ask us to mimic Jesus, as the title seems to suggest. Rather, he speaks of how God can form our character through humility. There's no direct imitation of Christ that's necessary for the Christian life. Our job is to be so closely in tune with the inner character of Jesus that we'll learn to walk hand-in-hand with God, trusting the fullness of our lives to this Lord.
We're pretty good at talking about Jesus, admiring Jesus, and referring to Jesus. But the more we live in such ways as to demonstrate that we are accountable to, and dependent on, God, the better we will have understood those all-important words of Jesus: "Follow me." I pray that Holy Week will help you and me absorb those two precious words in a brand new way.