A voice in the wilderness: Unexpected
Hearing an unexpected voice can evoke a range of emotions – from extreme fright to joyous comfort. I have lived in the rural countryside for 47 years on a small family farm. We are the third generation on the 200 acres that have been lovingly cultivated by family members for 100 years. It is a quiet and blessed life. I don't believe I had ever been startled by a voice in the country except for the occasional yell from an upstairs bedroom asking, "Hey, mom, have you seen my shoes?"
That was until a winter evening just before my retirement a few years ago. Even in my mid-sixties, I can easily arrive at decisions that are senseless. My commute from the Quad-Cities to the farm was normally about a 30 minute trip. My less-than-stellar decision that night was to continue driving in a snow storm that was worsening by the minute.
I was within four miles of home when I could no longer see where I was on the road. I decided to pull into the next available driveway and rethink my options.
Before reaching a driveway, I could barely see car lights approaching from behind. A voice coming from a rolled-down window in that car in the windy and snowy wilderness offered any help he could give. He said he lived fairly close by, but I did not recognize him. I ended up following him down the road. I'm not sure why he was not encountering the same driving difficulties as me, but he drove steadfastly and was both my light and my voice in the wilderness. After a few miles, the winds were subsiding which made visibility much better. He asked if I would be safe until I reached home. When I gave a positive indication, he turned left and disappeared into the night. I did not get his name so was never able to properly thank him.
That encounter with a voice in the wilderness enters my prayerful thoughts often. The love and protection shared with me by a stranger that night was a powerful reminder of God's love and protection.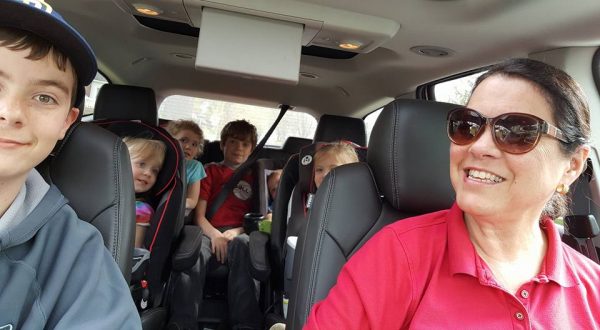 Chris McGlynn is a retired banker/accountant who enjoys being a part of St. Paul's ministries that ensure people have good food to eat. She lives northeast of DeWitt, Iowa, with her husband Frank. They have three kids (including Ann McGlynn, St. Paul's director of communication, who could write a book about how awesome her mom is) and seven grand kids.