Advent devotion: Christ be our light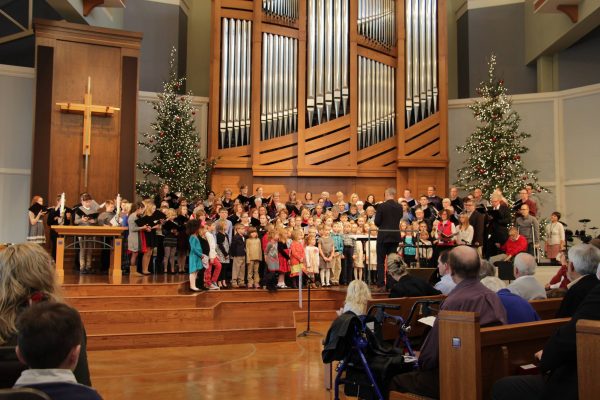 A few weeks ago, Pastor Marty shared the story of the rich man and Lazarus. When the rich man died, he arrived to torment and pain. God told him that it was because he failed to share his good fortune with others, including Lazarus. When the rich man asked that God send someone to tell his brothers so they could avoid his fate, God replied, "they have Moses and the prophets who have already told them how to live."
I find this story interesting because it is Christ who is telling the story. God did send someone else – Christ himself was sent to show us how to live and to take our sins upon himself so that we could inherit eternal life. Wow, what a gift, what a blessing. Thank you dear God.
For eight decades I've heard the story of Christmas. God sent his Son into the world to be the light showing the way to eternal life with him. From my earliest years, I've sung about it. "Hide this under a basket, no, we've got to let it shine! Let it shine, let it shine, let it shine."
Singing in the choir at St. Paul and also at Living Lord in Florida is a privilege. It is a privilege to praise God through song. Many of these songs focus and acknowledge that Christ is our light in an imperfect world. So as we begin to think about lighting the Christmas candles, I would like to share a few of the the words of one of my favorite songs, "Christ Be Our Light."
"Longing for light, we wait in darkness, longing for truth, we turn to you. Make us your own, your holy people, light for the world to see. Christ be our light, shine in our hearts, shine through the darkness. Christ be our light, shine in your church gathered today."
So let us embrace Christmas, for in doing so we embrace Christ. And, with thanks to Tiny Tim, may I add, "God bless us, every one."
Don Garrison is retired from the Army Management Engineering College. He and Sally have been married for 63 years.