Advent devotion: Lasting friendship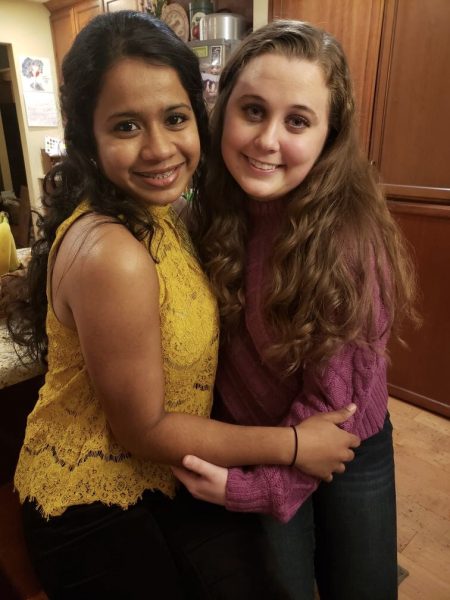 As I said goodbye to my friend Sanjana this Thanksgiving, I was filled with sorrow to part ways, but also grateful for the beautiful friendship I am fortunate to have. This friendship is one I never would have expected and has truly been a blessing in my life. I met Sanjana my senior year at Bettendorf High School. She had just moved from New York City and was "the new kid." We were thrown together during cross country and I decided to reach out and get to know her. We ended up developing a close friendship and bonding over our similar values, but also our unique differences.
Sanjana, who was born and raised in India, introduced me to a new religion and culture, different from any of my other friends. However, it was through our differences that we were able to accept and learn from one another and appreciate what made each of us who we are. Over the last eight years, our life journeys have taken us on paths that have kept us far apart in miles, yet we have remained very close at heart.
I write about Sanjana because she has brought so much light into my life and depicts what a true friend encompasses: genuineness, sincerity, honesty, love, compassion, and laughter. Like Sanjana, true friendships can bring light into our lives through the ways they impact us. To me, these types of friendships are a reflection of God's great love and desire for us to have real and authentic relationships with one another. God calls us to be in community with others and open ourselves up to new friendships that let in light and joy. For me, it was a friendly hello to a girl named Sanjana. What I got in return was a beautiful friend for life. Our friendship has shown me that we don't need to be alike to grow a deep bond. All we simply need is love, care, and acceptance of each other, just as God provides for us through God's light in our lives.
Maggie Meloy recently graduated with her masters of social work and works as a school-based therapist in the Quad Cities. She enjoys spending quality time with family and friends, running, being in the outdoors, and going on road trips.