2
Advent devotion: Growing degree units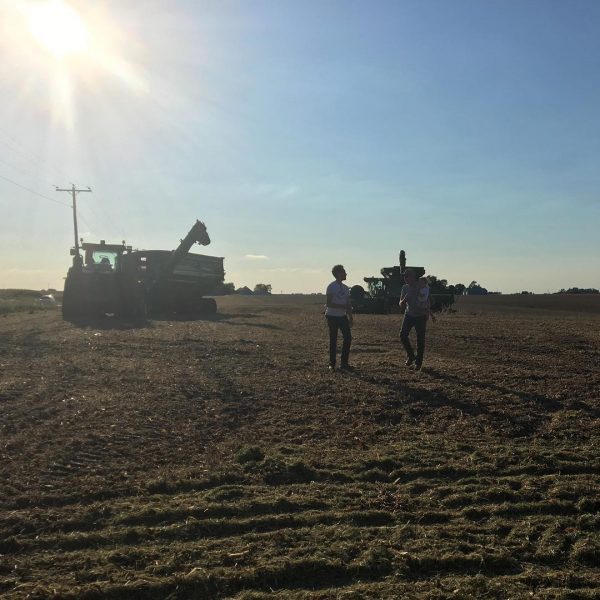 I have often been drawn to the way different words bring on certain feelings and emotions. Language is such an integral part of everything we do. Simply mention "hot chocolate," and you can immediately make someone feel warmer or cozier. While just discussing a "polar vortex" can cause shivers and chills.
"Light" is one of those words that so clearly states its intent. Whether you mention a light at the end of the tunnel or a light upon a hill, it almost always seems to conjure up feelings of goodness and optimism. Maybe this is because light itself can change one's whole mindset or mood. A day without light is gloomy and depressing, but a day with light is cheery and full of opportunity. It can warm up a cool day and provide a basking glow on a warm one.
My life and livelihood are inextricably tied to light (sunlight specifically), so I think about it often. There are so many life-giving things that light can do on any given day and there is even terminology for measuring sunlight in the agricultural world. "Growing degree units" are a combination of the duration and intensity of sunlight that a plant experiences over a season which is as integral to growth as rainfall. It's interesting to think of light as a commodity or an input, especially considering we have very little control over its presence, but we are in the actual business of making the most of the light that is given.
In any given community, sunlight is given to everyone in the same amount and quality. In this way I see grace as the life and light to all God brings. It can't be used up. It's always there. And sometimes all we have to do is look up and help each other make the most of it.
Hans Schnekloth is a sixth-generation farmer in northern Scott County, where he lives with his wife and three children. He is a lover of all the seasons, but currently looking forward to the activities that only winter can offer.