Advent devotion: Wonder-filled
By Kathy Bucciferro
Every day is a gift, especially at this time of year! When we are in the midst of Christmas busyness, I try to see blessing in all situations.  I am reminded daily that it is the little things that matter in life. My daughter Selah gets so much joy out of the smallest things: a hug from a friend, a letter from grandma or a smile from a stranger. She blurts without filter, is incapable of seeing fault, and is forever joyful and innocent. Selah is always looking for the next happy moment and her ability to love is pure. I strive to be more like her; one of my goals is to speak out about the little things in life to try to make someone else's day better.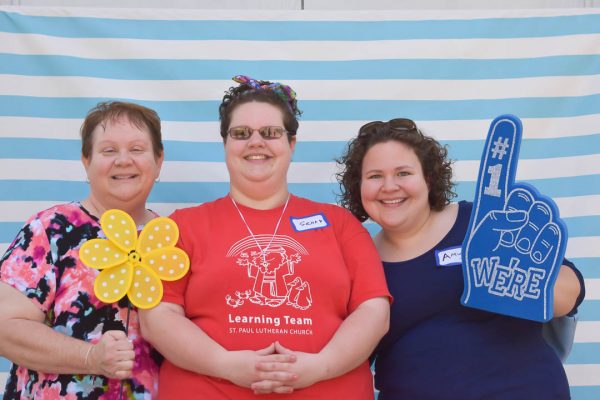 An example of this is the other day I saw a mom with young children. She had on a green hat decorated with pom-poms that looked like it was a gift from a child and made with lots of love. It really didn't match her outfit, but it was beautiful. I told her that her hat was adorable and obviously made with lots of love.
I see this as my opportunity to share a part of myself and make others feel loved and noticed.  It is so easy to be busy and get caught up in our own lives and not see the people around us. I say this Christmas we share Christ's love in word and in deed by sharing kindness in all things. WE ARE the wonders of Christ's love and sometimes it's a wonder he loved us at all. So let's share his love with others and be a positive voice in our busy world.
Have a wonder-filled day!
Kathy lives in Bettendorf with her husband John and daughter Selah. Her daughter Amy is attending graduate school.