Advent devotion: Multi-colored blankets
By Cathy Hagglund
I have always believed in God, but because of churches attended in my youth and teens and their attitudes, I drifted away from the church. My church was my backyard, in St. Petersburg, Florida, where I would sit and gaze in wonderment at the night sky or walking the beaches looking out over the vast amount of water and thinking of all the thousands of different creatures below and wonder how people could deny God's existence.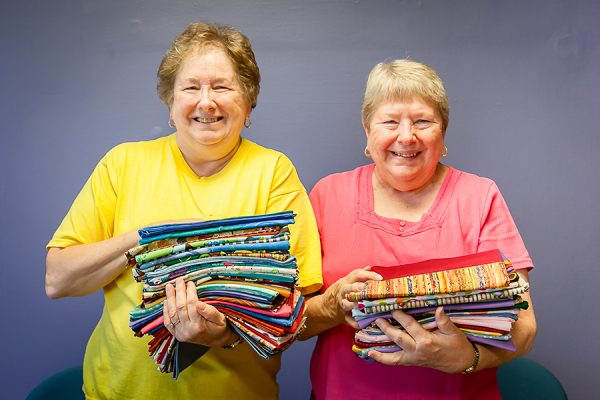 Then I found St. Paul Lutheran Church.
At St. Paul, I learned that it wasn't how you dressed or how much money you had that made you a Christian. It was a total and firm belief in God's love and grace that made you one. Over the years, with two memberships at St. Paul (divided by a move to St. Louis) and then retiring, I think I have finally found what God's purpose for me is.
I have always liked to sew, making doll clothes as a child or making my own clothes as I got older. I took up quilting many years ago but basically made quilts for family and friends. I had wondered for many years what my role at church was, then Karin Hanson approached me about co-leading the quilting group. I reluctantly agreed because I have never been an organized sewer and I have never headed or led a group of people in a project. There I have found what God was pushing me to do – to lead others in the making of quilts so that we could warm others with God's love through multi-colored blankets.
Cathy is an avid quilter. She lives in Bettendorf.