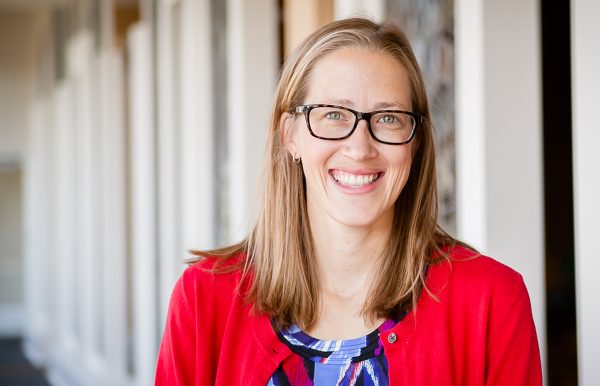 There is a lot about middle school I have, admittedly, forgotten. But some of my most vivid remaining memories come from Mrs. Johnson's sixth-grade choir class.
At Edison Middle School in Champaign, Illinois, every student was required to take a semester of chorus. Whether you sang perfectly on pitch or completely off-key, whether you were an alto or bass or had no idea the difference between the two, for at least part of the year, every student was required to sing.
To this day, I can listen to Whitney Houston's "Greatest Love of All," and immediately be taken back to my 11-year-old self, learning to read sheet music with 30 of my peers and one very patient teacher. We were definitely not a Grammy-award winning ensemble, but we sure felt like one as we sang along with the karaoke tracks of Houston's hits.
I was not blessed with particularly musical genes. Singing is not in my DNA. But that class required me to at least try to sing. To do something I wouldn't otherwise have been inclined to do.
This class came to mind the other day when a friend of mine asked an intriguing question: What would you miss if you never took part in worship at a church?
It took me awhile to respond. I thought about all the incredible people I would miss seeing. Or receiving Holy Communion, being reminded of God's grace. Or the constant challenge to grow in my faith. But I settled on this answer: singing. I'd miss the singing.
If it weren't for church, where else would I sing? Out loud. With other people! Unless you happen to participate in a choir, or you're a chorus teacher yourself, when would most of us have the chance to sing, but in the shower or the car?
More than the singing itself, when I join with this blessed collection of imperfect musicians each week, I'm stepping outside my comfort zone. It does not come naturally to me to choose to sing out loud, in close enough proximity that others might actually hear me. And yet, I do it. Every single week.
Maybe singing is joyfully effortless for you. But there's something about being part of worship that requires all of us to move outside of what's comfortable. It might be embracing generosity, this counter-intuitive idea that we ought to give away that which we're prone to hold on to.
Or it could be taking the initiative to introduce yourself to others you don't know—which can seem daunting at times. Or seeking to understand scripture in new ways, even when the Bible can often be confusing. Or interacting with others who might think or look differently than ourselves.
I don't know what you might miss if you weren't part of worship in some regular way. But I hope it would have something to do with stepping outside of your usual comfort zone. Thank goodness we have a faith that challenges us to try new things. To listen. Embrace. Learn. And… maybe even sing.
-Katy Warren, associate pastor