Advent devotion: Lift each other up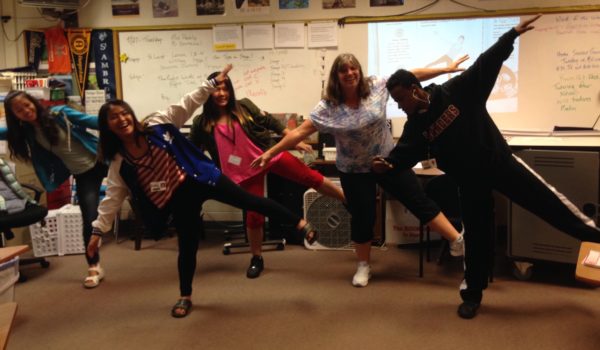 This fall I participated in the "Out of the Darkness Walk" in memory of Mary Beth Graff. The awareness event followed a three-mile route along Chicago's Lake Shore Drive, with 8,000 people of all ages, races, and religions walking for the same cause – to prevent suicide, to help people continue living.
For the past five years of my 30-year teaching career, I have been working with English Learners, students who know another language. In Rock Island, most of these students are from different countries and came here through World Relief, an organization that resettles refugees. In Silvis, most were born in America and their families speak Spanish. They do face challenges to learning. But they also offer blessings and opportunities for growth with their diverse backgrounds.
Through this teaching experience, I have come to understand that whether we come from Burma or Burundi, Thailand or Tanzania, Mexico or Syria or the U.S., we all want the same thing: peace and a safe place to live. Many of the students I have been blessed to teach come from countries torn apart by war and turmoil. They have waited a long time, often living in refugee camps, hoping for the chance to come to America. They have left family and friends behind. They have traveled long distances and survived dangerous journeys. They not only want peace and a safe place to live, they cherish it.
English Learners and their families are resilient and strong. They are survivors. They enrich our lives and our communities.
While on this earth, we need to help each other out of the darkness – whether it is a husband holding his grieving wife, a teacher helping her students, a friend listening during a difficult time, or a pastor counseling a member of the congregation. We need to lift each other up to see the light – because the days are long, but the years are short.
Carol Pressly lives with husband Tim in Taylor Ridge. They have three children and three grandchildren. She enjoys family, friends, nature, travel, reading, teaching, and learning.