A voice in the wilderness: An easier way
The prophet Isaiah foretold of the ministry of Jesus when he declared a voice of one calling: "In the wilderness prepare the way for the Lord, make straight in the desert a highway for our God. Every valley shall be raised up, every mountain and hill made low; the rough ground shall become level, the rugged places a plain. And the glory of the Lord will be revealed, and all people will see it together, for the mouth of the Lord has spoken." John the Baptist affirmed the prophecy of Isaiah before Jesus began his ministry when he said, "Prepare the way of the Lord." The prophecy and its fulfillment give us a sense of comfort in this Advent season of expectation and hope. Yet, I wonder what other voices in the wilderness are beckoning to us these days.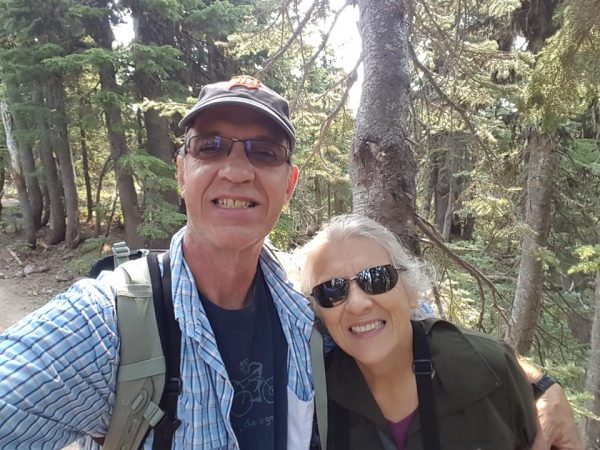 Am I lured towards others offering an easier way than following Jesus? There are many voices crying out in our wilderness. Which ones are speaking of love and hope and which are not? We may find ourselves in uncertain times. Perhaps we harbor fear of the future and other ideas put forth by some of the voices with easy access to our daily routines. The choice between fear and hope is my choice and it lies within me. It is tempting to give in to fear, acting on it and trying to protect what I perceive as mine. Yet, I pray I choose a different way. I pray that I seek the one true voice of love and forgiveness in my wilderness. I pray I always find comfort in the hope and peace offered to us by the grace of Jesus. It is a miraculous gift freely given by God.
In this Advent season, we wait for the fulfillment of the prophecy of the voice in the wilderness. We wait in quiet places and in busy ones. As we wait may all of us find the hope and love we are seeking in our lives.
Duane Haas is a semi-retired consultant in the nuclear power industry. He lives in Davenport with his wife Margaret. Together they enjoy bird watching, traveling, and bicycling.