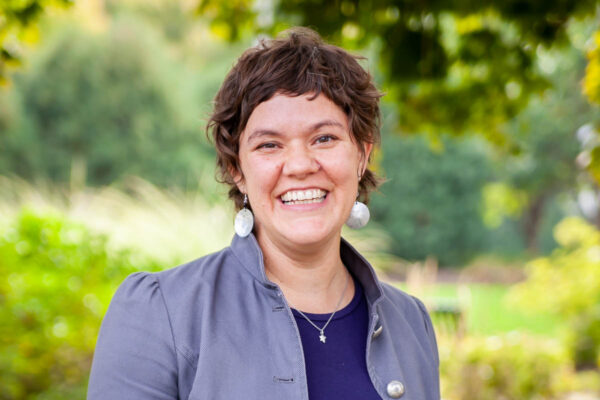 Throughout his 14 seasons of playing professional basketball, Rick Barry was known for a lot of things, many of them not good, but chief among them was his ability to make a free throw shot. In 1975, Barry played one game where he successfully made 18 for 18 of these shots. In his last few seasons, he sunk 94% of his tosses to that free throw line, 15 feet from the hoop. These statistics are remarkable. Some professionals only make half of their free throws. The brilliant LeBron James only makes 73% of his.  
But Rick Barry isn't remembered for his statistics, he's known for his technique. He would toss the ball underhand, two hands on either side of the ball, swooped up from between his bent legs, sometimes called a "granny". This technique leaves little room for error and has been proven to be the best way to shoot a free throw. You can see it here.  
But it's rare to see anyone shoot this way. And there's only one reason: because players worry they'll look foolish. Shaquille O'Neal once said, ""I told Rick Barry I'd rather shoot 0% than shoot underhand." Their self-consciousness gets in the way.  
While most of us don't spend time throwing free throws, we often do whatever we can to avoid looking foolish. Our self-consciousness dictates our lives in small and big ways.  
I see it in myself and others. Maybe it's when we don't try something that we want to do – sing in choir, or try a new sport, or help out someplace new, because we don't know how it works and being a beginner means not being good at something. Maybe we don't speak up when we see someone being hurt, or a wrong being done, or a policy that is harmful, because we don't want to stand out or appear foolish. Maybe we don't ask for help when we need it or refuse to use the walker, or glasses, or support that could really make a difference to the quality of our lives.  
The thing is – our own self-consciousness so often gets in the way of living the kind of life that Jesus wants for us. We don't love as boldly and courageously as he has shown us. We refuse the joy in connections that are possible when we let go a little. We deny the help possible for us.  
But perhaps our faith gives us what we need to let go of our self-consciousness. When we can trust that we're loved and that we belong – not because of our successes or failures or appearances. Our identity is secure in God, so we can live in the freedom of this incredible life we've been given.  
Who cares what others might think when we've got this Savior who loves us? That's the one opinion that really matters. So let's make fools of ourselves doing the stuff that brings us connection and joy. Let's abandon our self-consciousness to build a world where others can freely live, too.