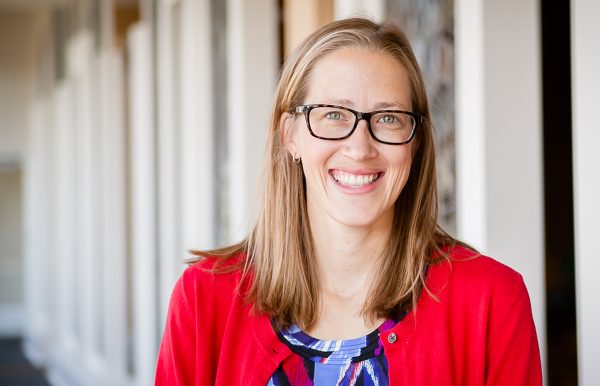 Several weeks ago, I had an hour or so at home before needing to head out to my next activity. I sat down on the couch and turned on the TV, thinking I'd watch a mindless show for awhile after a busy day at work. Grabbing the remote, I flipped through the channels, trying to find something that captured my interest.
It felt like endless options. I could watch the news or jump into a college basketball game that had just started. There were multiple cooking shows—each one telling me how easy it was to make a frittata or five-layer chocolate cake. I turned over to the home & garden channel, which was in the middle of a home remodel, posing the all-important question: would the homeowners love it or list it?
There were replays of old movies or a favorite sitcom. I skipped over cartoons only to find more choices from the National Geographic channel or a tour through Greece on the Travel Channel. There was something for everyone.
And yet, it almost felt like the abundance of options was paralyzing. There were so many choices that deciding on just one felt impossible. Before long, I'd spent the entirety of my free hour just flipping from one channel to the next. And I ended up not really watching anything at all! Little did I know that weeks later I'd have plenty of time to decide on what to watch as we spend much more time at home than we're used to.
The funny thing is… that sometimes the more options we have, the harder it can be to make a decision. Sitting down to a 10 page menu in a restaurant can feel overwhelming. Or have you ever stood in front of a display case at a bakery? How does one possibly choose just one delicious treat!
As Christian people, there's one decision that should never be very difficult: choosing love. No matter where we find ourselves, no matter the sometimes anxiety-producing news alerts, or the individual fears we may have—there is never a wrong time to choose to love one another.
In these uncertain days, we choose love when we sacrifice some of our usual conveniences for the health and safety of others we may not ever know. We love our neighbors when we decide not to hoard more than we need. We choose love through our patience with unusual circumstances or kind words toward others.
Earlier this week I watched videos of Italian neighborhoods where residents, restricted to their own apartments, would come out on the balconies each evening and sing to one other or converse from one floor to the next. What a beautiful expression of love for one another.
Especially in these days of social distancing and surreal changes to our every day lives, there's once choice that seems both simple and straight forward: love. Yes, anger, frustration, resentment, or despair could certainly be among the possible choices. But, as Paul writes, "The greatest of these is love." No matter the distance between each of us, there are all sorts of ways to choose words and actions of love. May we all choose wisely.