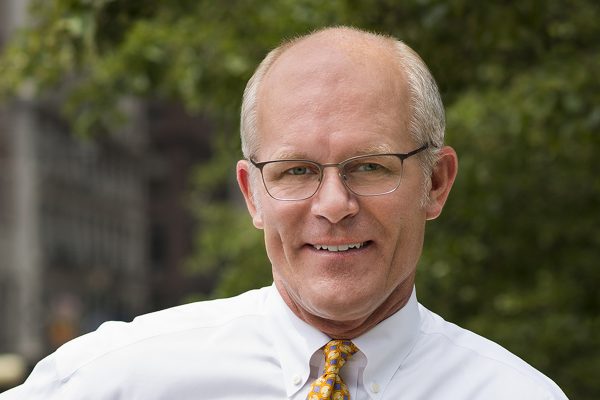 I grabbed my travel mug of fresh blend coffee this morning, climbed into my car with its heated driver's seat, and left for work at a place I love. I nearly ran a couple of red lights, intent as I was on hearing the details of live reporting out of Kyiv, Ukraine. The chill of air raid sirens was in the background.
As we now know, hope for peace ended suddenly this morning for the Ukrainian people who woke up to the shock and fear of roaring military jets overhead and missile strikes in more than a dozen cities. People across that beautiful breadbasket of land began desperately packing their bags and filling their Jerry Cans with petrol, all for the sake of driving off to who-knows-where to stay with who-knows-whom to escape bombs of who-knows-why. It's a sickening turn of events for 44 million people who don't deserve anything close to a military invasion.
All that Ukrainian president Volodymyr Zelensky could do this week, knowing that Vladimir Putin wasn't ready to listen to anybody, was to make an emotional appeal to the Russian people to ignore propaganda. "The Ukraine on your news and Ukraine in real life are two completely different countries," he said. "And the main difference is ours is real. You are told that we are Nazis. How could a people that lost more than 8 million people in the fight against Nazism support Nazism? How could I be a Nazi?" asked Zelensky, who is Jewish. "What are you fighting for and with whom? You know our character. You know our people. You know our principles."
It's hard to fathom what can ever reach the heart of an autocrat. When there's acid in the soul, urgent words of pain easily get ignored. We often speak of war as folly. But this unnecessary horror in Eastern Europe is grimmer than that. There is warring madness that is going to take out a lot of lives.
In my life, I regularly meet people who don't follow world news because they say it's too discouraging. But let me plead with you: Pay attention to the plight of the Ukrainian people and to this emerging crisis. Don't tune in just because the price of gasoline for your household and mine is going to rise sharply. Tune in because innocent people whose lives quite closely resemble our own are suddenly suffering mightily.
Many of the church's prayers for peace sometime strike me as too anemic. They may be well-worded for when the prospect of war looms as an idea, or when good people are eager to encourage diplomacy. But what prayer do we utter when tyranny has already unleashed its evil? Lines from Harry Emerson Fosdick's great hymn text strike me as appropriate to the moment. I want them on my lips, and I'm imagining them in the hearts of all kinds of people in Ukraine right now.
God of grace and God of glory, on your people pour your pow'r … grant us wisdom, grant us courage, for the facing of this hour, for the facing of this hour … Save us from weak resignation to the evils we deplore … grant us wisdom, grant us courage, for the living of these days, for the living of these days.