2
Send cheer to people in hospital, nursing homes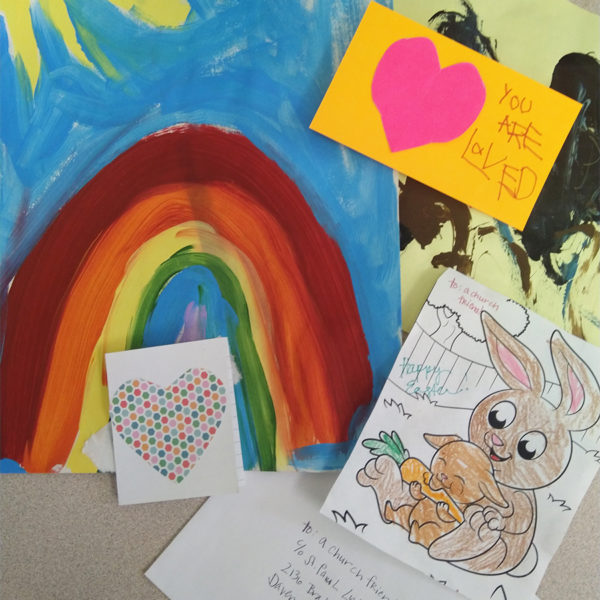 St. Paul people can help brighten the lives of others who are hospitalized, in care facilities, or who are isolated and lonely at home.
Hand-written letters, cards, or pieces of artwork can be mailed to St. Paul, c/o Church Friend Mail, 2136 Brady Street, Davenport, IA 52803. The pastors and staff will ensure that these expressions of love and care will get into the right hands.
We ask that the pieces have messages of hope, peace, and good cheer that will lift spirits and let people know they are not alone.