1
St. Paul stays home: Dixie Kutzbach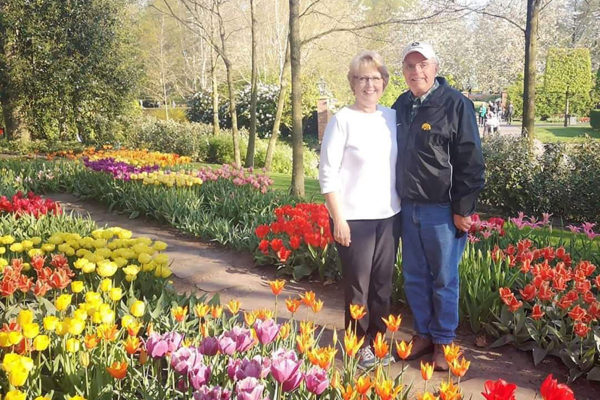 As soon as word started to spread that everyone should stay home to prevent the spread of the Coronavirus, Dixie Kutzbach knew that's what she would do.
She also knew she wanted to help.
"I started hearing about sewing masks (for people in the medical field) – you could make cloth masks to put over their disposable ones," Dixie said.
She asked her daughter, Beth Repp, an opthamologist, if it was something she could use. She said yes. "Then, pretty soon, my dental hygienist asked for some."
Dixie was on a mission.
Dixie has sewn since she was in sixth or seventh grade. She said her own clothes. Then she sewed her kids' clothes. Because of that, she had plenty of supplies on hand to make masks. "I didn't have to go out for a thing."
She downloaded pattern online. She makes them with 100 percent tightly woven cotton.
When she's finished with a batch, the great porch exchange takes place. She and her daughter wave hello to each other from at least 10 feet away.
"At least we can say hi to them for a few minutes," she said.