1
A thrill of hope: Second baptism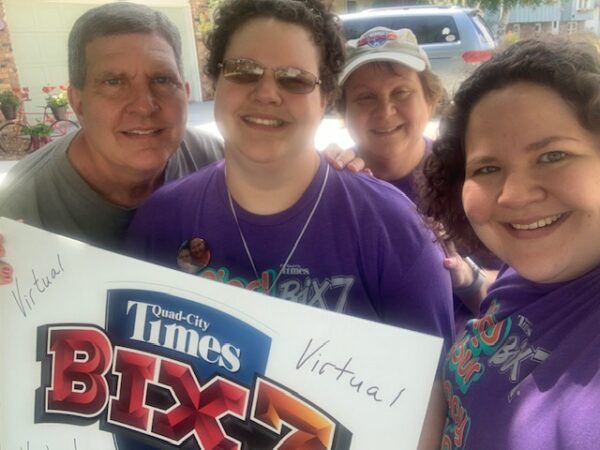 I was baptized as an infant in the Catholic Church. I have no recollection of my baptism. All I have are photos of the day I was baptized and a baptismal certificate.
I was raised in a loving Catholic family. I attended Catholic schools through high school.
My wife and I were married in the Catholic church. We had many discussions both before and after we were married about how important it was to raise our children in a loving Christian church.
When our first child was born, my Catholic upbringing dictated that our child be baptized within her first six months. My wife disagreed and wanted our child to be baptized as an adult. Her argument was that it needed to be a decision made by the child and not the parents. She also made a great biblical point that Jesus was not baptized until he was 30 years old. It was this last point that Jesus was baptized by his choice as an adult, that made me question why children were baptized as infants and how that tradition began.
From our lengthy discussion on baptism, we agreed that our children would be baptized when they were old enough to make their own decision on whether to be baptized.
We were blessed to have two daughters. Our first child is Selah, who has special needs and a heart of gold. Our second child is Amy, who is smart and inquisitive, and asked many questions as a child.
Both of our girls observed infant baptisms during services at St. Paul. It was mainly Amy who questioned why infants were baptized and why she was not. My wife and I explained baptism to our children and let them know that it was to be their decision to be baptized.
Our daughters decided that they were going to be baptized together. Selah was 9 and Amy was 6 years old when they decided to get baptized. Because of Selah's anxiety, we planned a small private baptismal ceremony with Pastor Marty.
Amy was baptized first, then Selah. It was after Selah's baptism that something special happened. After Selah was baptized, she decided that the rest of us needed to be baptized. Selah proceeded to baptize Pastor Marty, my wife and I with the baptismal water. I don't know exactly why Selah decided to baptize all of us that day, but I suspect that she realized that we're all one family in God and that she needed to reassure herself that we all were baptized together.
I do not remember my baptism as an infant. However, I will never forget the second time I got baptized.
John Bucciferro worked for Exelon for 35 years before recently retiring. He lives in Bettendorf with his wife, Kathy, and older daughter, Selah. His younger daughter, Amy, is a speech therapist who works in the Iowa City area.