1
Advent devotion: Season traditions
By David and Barbara Palm
Advent for us as Lutherans are the four Sundays before Christmas. This is a period of time of anticipation. Not all Christians celebrate Advent, but Lutherans have a rich tradition of lighting the four candles of the Advent wreath in anticipation of Christ's birth and all the wonders of his love. As a pastor's family, we always have an Advent wreath on our table lighting each candle of the Advent wreath while doing daily devotions.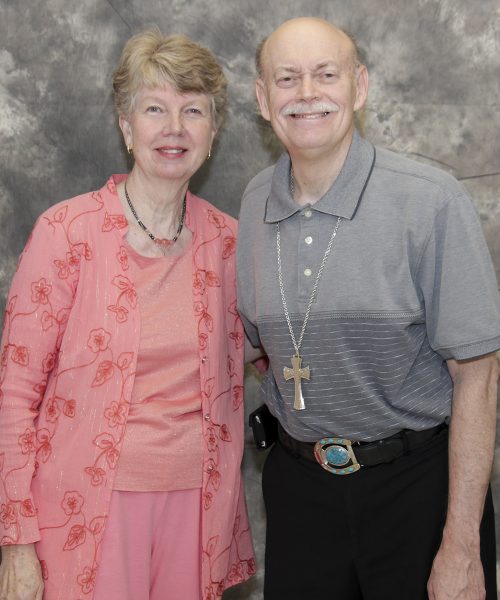 Through the years, we have many memories of Advent in the church and in our personal lives. We received word of our daughter's arrival from Korea during Advent many years ago. Thus, part of her middle name has "Noel" in it. Needless to say, this was a time of anticipation for our whole family. It was also a time when Barbara's father was fighting a courageous battle with cancer. He died on Good Friday the following spring, 6 weeks after meeting our daughter. We anticipated his death, he died during Holy Week. He loved the Lord, and we anticipate meeting him again one day.
This Advent season will be a little sad for us this year. Partly because we are getting older and daily chores are getting harder. There are those memories of years gone by, sometimes there is even loneliness. One of our sons, Matthew is doing missionary work in Uganda with his family. They will not be home this year. This also involves our ten grandchildren, three of which were adopted from Uganda. We will be anticipating their return next year with feelings of pride because of the incredible sacrifice for his family. We anticipate some additional surprises and great stories when they return.
As we anticipate the new administration and some of the choices being made, let us remember the power of prayer and that God is still in control.
As we look with anticipation during this Advent season towards the birth of Jesus, let us remember that God has blessed and cared for us in some many ways. We are constantly in wonder of God's love. Let each of us bless others. May God continue to be with each of you this Advent and Christmas season. Remember to pray for and love one another.
Editor's note: David Palm died on Dec. 2. He will be dearly missed by so many.
David and Barbara live in Davenport, Iowa. They are active members of the St. Paul community. David served several Lutheran parishes as a pastor with Barbara by his side.