Advent devotion: Visiting churches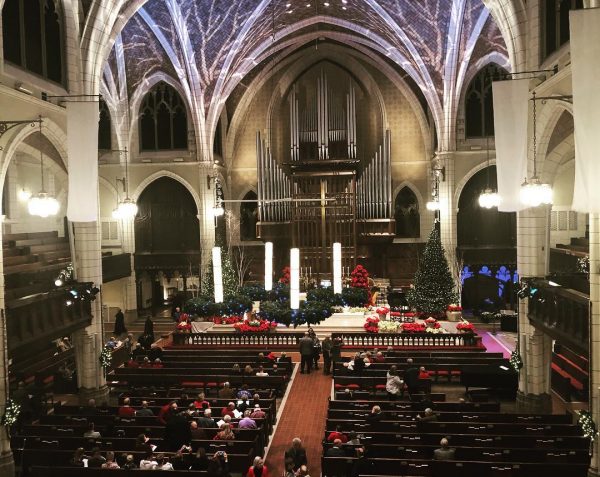 I lived in Spencer, Iowa, for most of my growing up years. My family attended Bethany Lutheran Church, and the church was an integral part of our lives. Attending church was very important to my parents. Even when we were traveling, we always found a Lutheran church to attend on Sunday mornings – sometimes to the "groans" of my sister and me.
My parents made sure we were dressed in our church clothes and that we were on our best behavior. I was always so proud to take the church bulletin back to my Sunday School teacher and tell the class about the church we visited. No matter the church, there was always a sense of familiarity and comfort. We were warmly greeted by church members and I understood that I was a part of something greater than our home church. We felt God's love at every church, but one of our favorite churches to visit was Central Lutheran Church in downtown Minneapolis. I felt like I was in a palace when we attended Central Lutheran. When I was younger, I even wondered if God lived at Central Lutheran. Those visits helped to form my faith and beliefs.
Kathy Schutman is retired from the Girl Scouts. She loves spending time with her family and baking for family and friends.