Camp Shalom gears up for summer 2017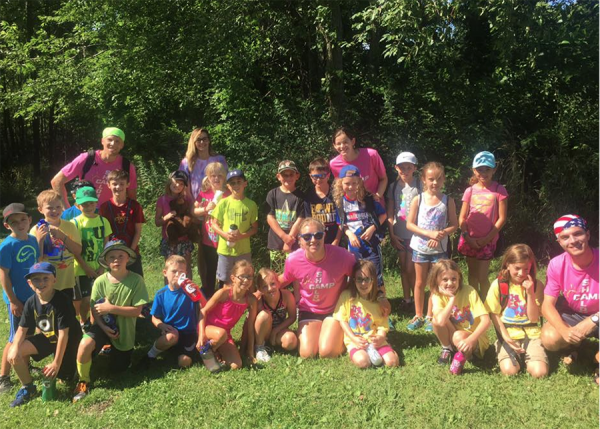 At first, Tom Bley, the executive director of Camp Shalom, thought that offering a camp for adults with disabilities would unnecessarily compete with the good work of Camp Courageous, a camp near Monticello, Iowa, solely for people with disabilities.
Then he had a conversation with the director of that camp, and quickly learned that they would welcome another camp that opened its arms to adults with disabilities. After meeting with service providers, and a visit with camp staff to the Handicapped Development Center to spend some time with clients, a new camp for 2017 was born.
The result is SOAR, two, two-night sessions with 60 slots at Camp Shalom at the beginning of June. On the first day of signup for SOAR earlier this week, the slots were a quarter filled.
General registration for summer 2017 at Camp Shalom (near Maquoketa, Iowa) opens on Saturday, Jan. 28, at 7 a.m. Camp sessions are available for children entering second grade through high school. Sessions are available beginning June 11-July 30. Learn more at campshalomia.org.
"We are excited for what camp has in store for this year," said Tom, who specifically mentioned St. Paul member Selah Buccifero as an inspiration for SOAR. "We love having her at camp."
In addition to SOAR, Camp Shalom will also offer a camp for youth diagnosed with ADHD. Family camp also is a popular option.
For fun? The camp is adding a third Gaga Pit and a Human Foosball area.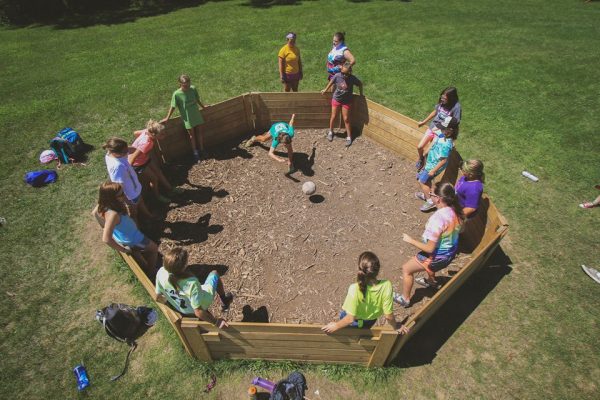 The history of Camp Shalom and St. Paul runs deep.
St. Paul purchased land for a camp in 1976. Originally called the St. Paul Outdoor Ministry Center, it primarily served youth of the congregation. A master plan was formed to provide a vision of the future. Volunteers labored to turn the rough farmland into a working campsite. They constructed cabins, cleared trails, cooked meals and created a summer program.
In 1982, St. Paul Lutheran raised money to build the Program Center. This building continues to be the hub of camp life. Around this time, St. Paul held a contest to rename the camp. A young camper won the contest with the name "Shalom." Shalom is a Hebrew word meaning "Peace." Commonly used as a greeting, it can also mean the kind of peace only God can give.
By 1995 many of the buildings from the master plan were in place. In 1996, Camp Shalom incorporated as an independent ecumenical ministry.
Today, hundreds of youth and families from more than 100 different congregations in the region support Camp Shalom. Every child is welcome at Camp Shalom without regards to race, gender, creed or national origin.