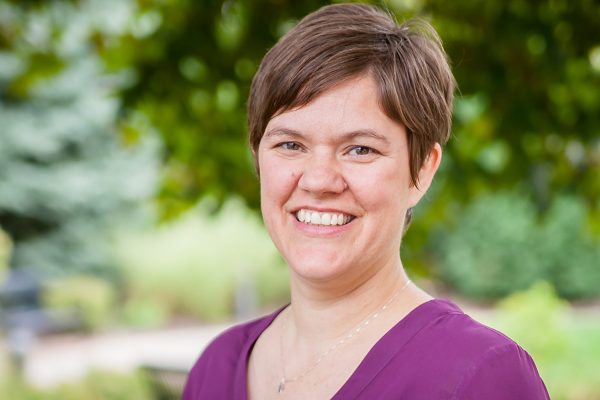 I saw something amazing happen in the hospital lobby this week. It started with a young man in scrubs. I'm not sure if he was just having a great day or if every day he encountered people with radiant eyes and huge smile. But that afternoon he greeted everyone he saw with a grin. And from that one young man, joy spread around that lobby with abandon.
First the volunteer at the front desk grinned, and I watched as she smiled more than usual at the person asking questions. A group of nurses caught the joy. In the seconds after they passed the young man, they leaned toward each other with new lightness in their step.
And then, he walked by a man in a wheelchair, on his way home after being discharged. His face was wrinkled in pain or worry, or both. His wife walked alongside him, looking weary, pulling his big oxygen tank. Behind him was a young man who worked at the hospital, pushing the wheelchair, his face flat from boredom or concentration.
But then the radiant young man gave the wheelchair pusher a grin and one of those reverse nods. He smiled back and his whole demeanor transformed. He suddenly was present to the world and his patient right in front of him. He leaned forward as he said something to the man in the wheelchair, who laughed and said something in return. And at that sound of laughter, I watched his wife visibly relax.
That one man infected the whole lobby with his joy. I had been spending days repeatedly washing my hands, for good reason, to protect myself and others from sickness. But the one thing I saw infecting all of us that afternoon was joy – a simple happiness that grows from human connection and a sense of being seen.
As followers of Jesus, we can be people of contagious kindness. Thankfully, joy can spread in small, but powerful ways – a smile and gracious eyes, a head nod and attentive words. There's no risk to these simple acts of spreading kindness, only the benefits that come when we remember we're not alone and when we trust that connection can diminish our fear.
So, let's be contagious with God's loving kindness in our lives. As Paul wrote church in Thessalonica: "May the Lord make your love increase and overflow for each other and for everyone else, just as ours does for you" (1 Thessalonians 3:12).
-Sara Olson-Smith, associate pastor