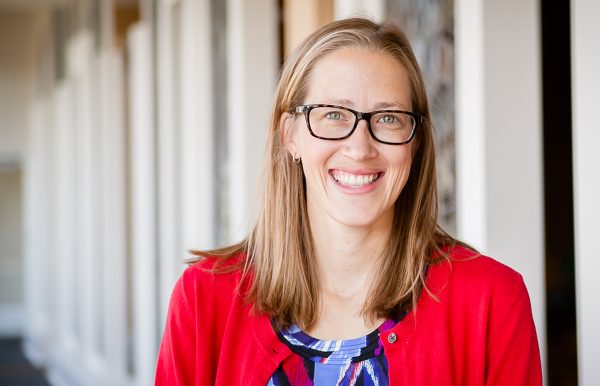 Three-year-old Quinn Waters lives in a suburban home just outside Boston, Massachusetts. Like many kids his age, Quinn loves things like going to the park, swimming at the nearby pool, or trying to keep up with his older siblings.
Unfortunately, this past summer, he wasn't able to do much of any of those things. Quinn was diagnosed with a brain tumor shortly after his third birthday. He quickly underwent several rounds of chemotherapy and a stem cell transplant late this spring. But with a weakened and compromised immune system, Quinn needed to stay inside his home to avoid any contact with potentially dangerous germs.
"Trying to keep a 3-year-old inside on a summer day, let alone for three months, is nearly impossible," Quinn's dad said.
Quinn spent many days siting in the front room of his home, looking out the window and wishing he could be outside. His connection to the greater world became limited to whoever happened to pass by the front of the house. So different family members would come by the front lawn to say hello or make funny faces through the window.
Before long, neighbors noticed what was happening and they, too, showed up in front of the house. They would juggle or do handstands, all in an attempt to entertain Quinn. Soon, police officers and firetrucks were driving slowly by with their lights on, a team of Irish step dancers performed a routine, or a parade of puppies came to bark hello.
Day after day, people drove from as far away as Canada to offer a few moments of fun on Quinn's front lawn. A water balloon fight. A youth theater group. Dressing up as a favorite superhero. Playing guitar. And Quinn would stand in the front window, greeting them with a joyful smile.
What seems so particularly beautiful about this story is the way the people meet Quinn, quite literally, right where he's at. They know they can't heal his sickness. They can't make the circumstances of what he and his family are going through disappear. But they can show up. And share who they are with these dear people. If this isn't the love of God personified, I'm not sure what is.
So often, when Jesus encounters sick or hurting people, his first instinct is to draw near to them. Yes, he may heal them. But he also listens to them. Engages them in conversation. Empathizes with their pain.
I'm convinced there is incredible restorative power in simple presence. God invites us to offer a certain healing to others by moving close to one another. Showing up right where they are. In schools or hospitals. At churches or in homes. Maybe even on a front lawn.