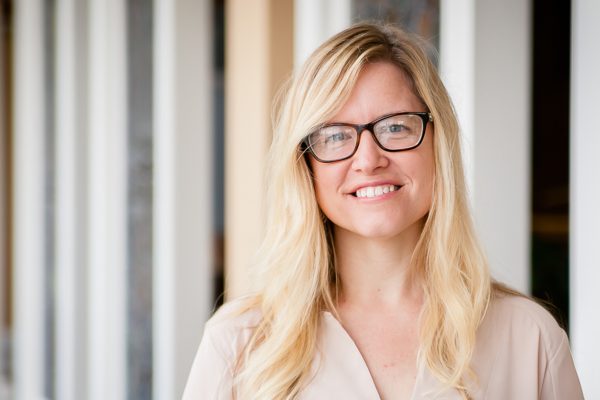 Recently I attended a high school graduation for a young person who doubted whether or not she'd ever walk across that stage. She had some barriers in her life, like others of her peers, but walk she did and I was there to glimpse her proud smile and indigo graduate garb.
And I credit my knowledge of this event, and presence at it, to prayer.
You see, I wouldn't have known about this young person's struggles and challenges if I weren't friends with her supervisor and mentor who has lifted her in prayer to me when we gather to catch up and come before our Lord each Sunday morning before the day's responsibilities get started.
Don't get me wrong. We pray about all kinds of things. Our work, those in our care, the worship day before us and, on more than one occasion, we've cried out to God about our fickle Iowa weather.
But recently, I've learned about other concerns. And I wouldn't have known about the graduation plans, joy and transformation of this young person if it weren't for prayer.
I have long been a woman of private, personal prayer practices. I've kept dozens of journals with my scribbles, scriptural ponderings, praises and woes to my Creator – all of this has been vital to me in my spiritual life. But to pray with another? Ah. This is something all together different. When we pray with one another we join forces, we set our selfishness down – at least momentarily – as we call upon a holy God. And in the midst of all this, the enemy doesn't stand a chance.
A few weeks ago, I attended a high school graduation for someone I didn't know very well – because of prayer. Because of prayerful insight, I got to bear witness to a petite but proud teenager marching across a stage to grasp her diploma. And not only that, but also the almost undetectable tears of joy from my friend who helped this young woman reach her success.
1 Thessalonians 5:18 urges believers to "Rejoice often, pray without ceasing, give thanks in all circumstances." I saw this made manifest in, of all places, at a high school graduation. Not only that, I renewed my commitment to being a person of prayer. Not just in the private musings of my mind, but in the company of others. I feel even more committed to this practice because of the transformation it brings. What might it unearth in our lives when we join our hearts in prayer to another's? I look forward to finding out…
-Pastor Kendra Thompson