Health workers and COVID-19: Cal Atwell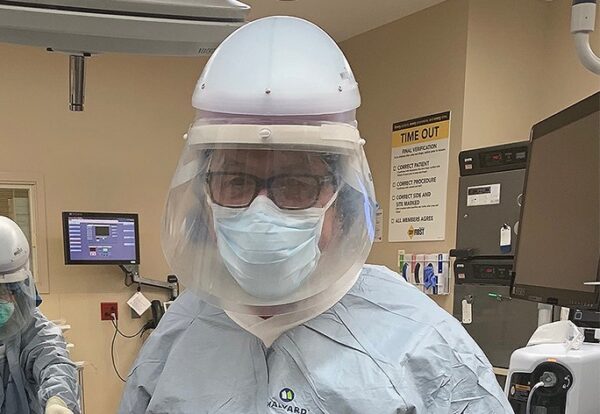 For as long as Cal Atwell remembers, he wanted to be a doctor. He grew up in Annawan, Illinois, where he was friends with the son of the local physician. Forty years into his career as a surgeon, he still loves what he does.
During the pandemic, his schedule has continued to be full – as he is known to do. And yes, it has included patients who have COVID-19.
"There's still a lot we don't know about COVID," he said, while taking a mid-day break. "It is unpredictable."
He shows a photo of himself in what's known as a CAPR – a protection device that is more common now in the days of COVID-19. Medical professionals are required to wear more Personal Protective Equipment, or PPE.
Yet, his greatest joy of practicing medicine remains the same – taking care of someone who goes on to live well. The hardest part also remains the same – talking with the loved ones of someone who has died.
"The older I get, the more emotional I get," he said.