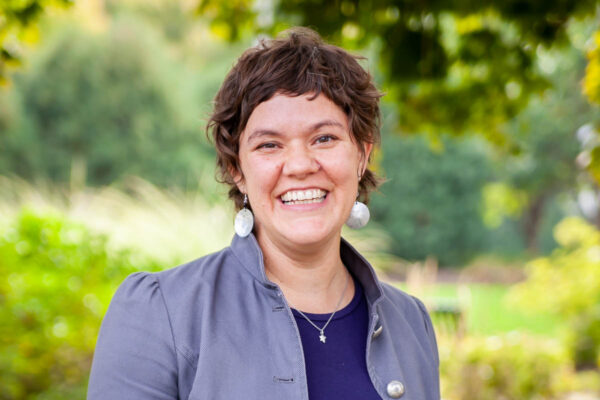 Early in the pandemic, a musical theater duo known as The Bengsons recorded a simple song at their dining room table. In the "Keep Going on Song" they sing of losing their work as performers and moving in with their parents, but still, somehow, remembering to "Keep Going On." With encouragement they sing:
This is the keep going, keep going, keep going on song.
Are you ok? Are you alright?
I hope your body is whole tonight
And if your heart is breaking, I hope its breaking open
And if your breath is shaking, I hope its breaking through
In the middle, they sing:
Let's bring some joy into the room!
Why not? We could try it! We could try it!
Or some rage. Or some grief, and relief
I pray my rage is a fire that cleans my mind out and
Makes me ready to listen
I pray my pain is a river that flow to the ocean that connects my pain to yours
And I pray my happiness is like pollen
That flies to you
And pollinates your joy, oh boy, is that even possible!?

With beautiful quirkiness, this song reminds us that empathy is the thing that will bring us through. The Bengsons invite us to let our hearts be broken open to the realities of other people's stories. They show us that our pain might be just the thing that connects us to another's pain. If we allow it to, our shared experiences of struggle from these past months can be just the thing that pulls us together and moves us forward. When we know that we are not alone, and that our lives are bound up with each other's, we can persist in acts of love.
While there's light at the end of this long COVID tunnel, we are not yet to the end. Each day, as more of us take advantage of available vaccines, we move closer to the other side of this. But still, we keep going in these practices of social care, continuing our loving acts of wearing masks and more. And when it gets wearisome, it is our compassion for others that can motivate us to keep at it.
And here, in our own community, when we face the reality of racial bullying in our local schools, we keep doing whatever small or big things we can do to stand up to against hate. It's that extra dose of deep empathy that will be an inoculation of sorts against the realities of prejudice that infect us.
With faithfulness and hope, we keep going on. We keep on loving and serving, even when we are tired and discouraged. We keep working for a world where young Black men and kids are safe in their own cars and neighborhoods and school locker rooms. We keep letting our hearts be broken open by the struggle of our neighbors so that even if it's not happening to us, it still matters to us. And, we keep letting our joy scatter into the world like pollen, to bring hope and encouragement to others.
As Paul wrote to the Galatians, "Let us not become weary in doing good, for at the proper time we will reap a harvest if we do not give up. Therefore, as we have opportunity, let us do good to all people" (Galatians 6:9-10a NIV). When we remember how deeply our lives are bound up in one another's, we can find the purpose and energy to keep doing the beautiful things of love. So, let's keep going on.