13
Making peace in the storm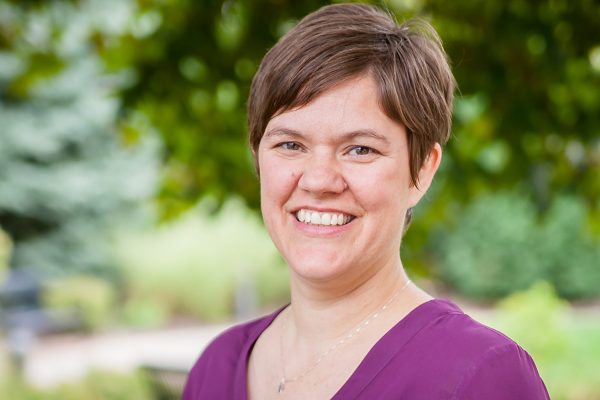 In the early days of this pandemic, it was said that this was an equal opportunity disease. A virus doesn't care about wealth or poverty, degrees or good looks – it just finds a way into our breath. While this is true, over time doctors were noticing that people of color had much higher rates of serious illness and mortality from this disease. This coronavirus highlighted the powerful inequalities in our country.
In response to this, I heard someone say "we're all on the same turbulent sea, but some of us have more rickety boats." That is – there are people with better access to health care and insurance. They can work from home and have sick time to take. Their lives have offered them the privilege of stronger boats to navigate the storm, while so many others cast about on rafts.
This turbulent sea and the ricketiness of some boats are on my heart again these past few weeks. Still, the injustice of racism so assails our country. The recent murders of Ahmaud Arbery as he jogged, and of Breonna Taylor and George Floyd by police in Louisville and Minneapolis show yet again how treacherous this stormy sea can be, with powerful waves of racism, prejudice, and violence.
Jesus knew a thing or two about stormy seas. He spent a lot of time out on boats with his fisherman friends. One stormy night, he slept on the bow of a rickety wooden boat as it tossed about on big waves, while lightning struck and thunder rolled. His friends woke him up asking "don't you even care if we die? Why are you sleeping through this?" Jesus woke up, stretched out his hands and said, "peace, be still." And the storm stopped. His friends asked each other, "who is this, that even the storm and the seas listen to him?"
Scriptures shows, over and over again, how Jesus deeply cared about the lives of his friends, about the lives of all people, but particularly, especially, people who suffered. Jesus stopped the storms to save them – not just storms on seas, but storms of exclusion, poverty, fear, and hate.
Today, people of color in our country are echoing those disciples, as the storms of injustice rage, "don't you even care if we die?" As people of faith, we need to wake up, and to follow Jesus by living lives that say to the powerful forces of injustice and violence that threaten so many lives: "Stop. Peace. Be Still."
We're all tossed about on this sea of inequality and injustice, and it harms all of us. The storm is bigger than any of our own individual feelings or actions, it is only Jesus who can calm the seas. But we are not powerless.
We can persistently, steadily, work together for the sake of our neighbors. We can build relationships with people different from us. We can advocate for justice and give our time and resources to people working for equality. We can keep feeding hungry people and filling our church with diapers and feminine hygiene products. We can listen to the experiences of people of color and learn from them.
We're all caught in this storm on a turbulent sea, so let's share our boats and build new ones. Let's listen to the voices around us, and wake up, ready to work with urgency and persistence to bring peace to these troubled seas.