Unless you've been living under a rock for the past week, you've likely heard at least a bit about the Olympic Games currently taking place in Brazil. Or, like me, perhaps you've stayed up late each evening, fascinated by the incredible skill and athleticism of these athletes. There is so much to admire about the men and women who have trained for years to compete in these games. And such an array of events in which they participate.
Whether or not you pay much attention to the Olympics, it's hard to miss a certain beauty in the diversity of athletes. Not just in regards to the 200+ nations represented in Rio de Janeiro—which is quite stunning. But think about the athletes themselves. They come in all shapes and sizes. There is no one "form" that allows them to succeed.
As the United States Olympic team competes these weeks, there are stocky weightlifters and trim marathoners. Soccer players who have 90 minutes of stamina and sprinters whose competition lasts all of 10 seconds. There are those who cycle through streets, wade through water, jump on trampolines, ride horses, or move through sand. The same national team features 4'8" gymnast Simone Biles and 6'8" volleyball player David Lee. Both working towards the same goal of earning a gold medal.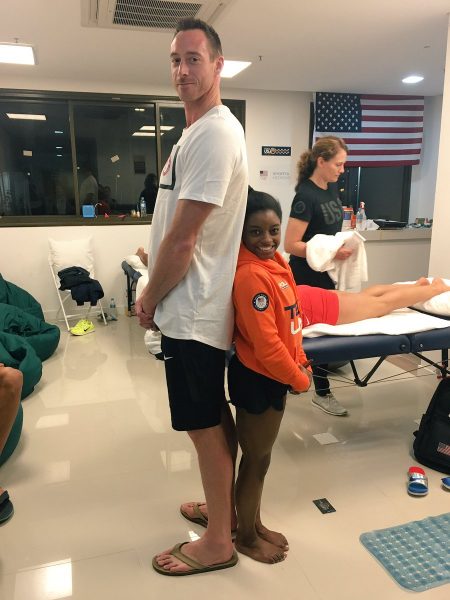 What I love most about these Olympic Games—more than the incredible athletic abilities and competitiveness—is the unity found in our diversity. These few weeks, every couple years, remind us there is no one way to be an athlete. No race or gender, ethnicity or size prohibits you from being the very best you can be.
The Apostle Paul spent a fair amount of time in Greece (which is, coincidentally, the origin of the Olympic Games). He wrote about our individual gifts to be used for common good. Some of us will be patient teachers, others will be healing doctors. Some will be great speakers and others are wise leaders. But all of us, he said, have great gifts to offer.
No, you and I will likely never have the joy of having a gold medal around our necks. But these games show us that we each have something to offer. Every one of us is great at something.