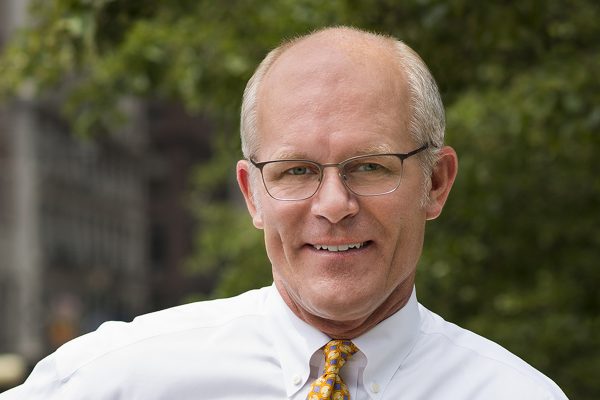 On many afternoons as a second-grader, our daughter Rachel resituated the chairs from around our kitchen table and formed them into a semi-circle. That's how she converted the family room into a choir room. Some of the greatest sacred music ever sung, perhaps since David composed the Psalms, emanated from those chairs. After placing a piece of sheet music on every seat – music borrowed from atop our piano – Rachel would then fill those chairs with imaginary friends. Each of them had names remarkably similar to her own friends at school. Notably, these choir kids respected their director. I never saw a single one of them talk back at Rachel, though, to be perfectly fair, she had some fairly stern tactics for maintaining choir discipline. She scolded those who weren't listening well or who struggled to stay focused on the music.
She was also a marvelous cheerleader for this roomful of choristers. A little snappy hand clap and some affirming words from Rachel had every choir kid reaching his or her highest potential. Joy defined these choir moments. I remember her as a stickler for the finer points of musical execution. Diction was a big deal. So was repetition. So was posture. Her mother and I heard endless Alleluia refrains sung over and over again until the choir got it just right … or perhaps died of exhaustion. Sometimes it was hard to tell.
This wonderful chapter of our little blonde, fountain-topped daughter leading a children's choir, inspired by her own happy experience with our church's children's choir program, ended all too soon. It turned out, however, to be a marvelous foretaste of the care, compassion, and leadership that would mark her next chapters in life.
Last Saturday in Steamboat Springs, Colorado, Rachel took all of this stuff that God made her to be, and that we as her parents can only claim partial credit for, and got married. She didn't take Dave as her husband, and he didn't take Rachel as his wife, as marriage ceremonies typically have it. In the words of their vows, each received the other as a gift. It was a precious moment and day, in part because parental minds during such an experience tend to flash back through the whole evolution of a kid's life.
Originally, Rachel wanted the wedding guests to sing a hymn, but masks and other pandemic considerations precluded that possibility. Perhaps it's just as well we skipped the sung music. There was no one to direct it effectively. And, some of us in the choir had eyes too watery to read the words.