1
St. Paul to welcome two new resident pastors
A congregational meeting will be held on Sunday, April 23, 10:30 a.m. in the Sanctuary. The purpose of this short meeting will be to call Kelsey Fitting-Snyder and Joshua Kestner as pastors at St. Paul.
St. Paul's Pastoral Residency Program is a two-year program for gifted new pastors. It is designed to sharpen vocational identity, and shape wise pastoral practices and habits in the context of a healthy congregation and a supportive multi-staff setting.
Through the Lilly Endowment Inc. of Indianapolis, Indiana, St. Paul is privileged to be the only ELCA congregation to host a residency program for first-call pastors. St. Paul also pairs up some of its own funds with this grant. More on the Pastoral Residency Program: stpaulqc.org/pastoral-residency.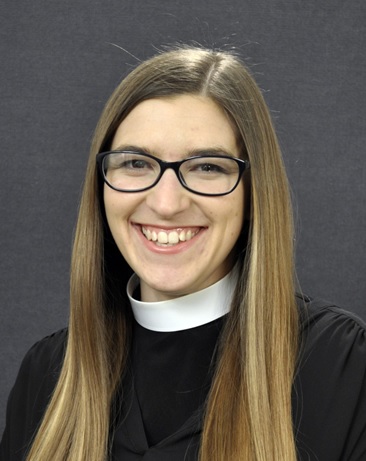 KELSEY FITTING-SNYDER – The Lutheran Theological Seminary at Gettysburg, Gettysburg, Pennsylvania
Where did you grow up?
Lebanon, Pennsylvania, is known for two things – bologna and farming. It is in the east central part of the state, about 35 miles east of Harrisburg. It is not uncommon when driving around to pass a horse and buggy or a tractor on the road. The house that I grew up in, where my parents still live, is across the street from the pasture of a dairy farm. There wasn't a whole lot to do in Lebanon so we went to Hershey, Harrisburg, or Lancaster for fun.
Where did you go to college?
I attended Susquehanna University in Selinsgrove, Pennsylvania, and majored in psychology and religion. I chose psychology as my major when I was first accepted because I knew I wanted to go into some sort of helping profession and I figured that psychology would be a good place to start. I enjoyed my psychology classes, especially neuro-psych. I added the religion major after my first semester after taking a biblical ethics class. I had so many opportunities at Susquehanna and wouldn't change my liberal arts education for anything.
What makes you, you?
I am a genuinely upbeat and optimistic person. I have a lot of energy and I feed off of the energy of others. I love all things – music, sports, reading, friends, having fun. I am a little quirky, but I think in the best ways (I get that from my mother). People say that I have a quick wit (which I get from my father). I am honest and one of my goals in life is simply to be the best me that I can be.
What draws you to St. Paul?
I enjoy learning new things. In the residency program, I want to learn about all aspects of ministry so I can become a well-rounded pastor.
What are you passionate about?
Walking alongside people is one of my passions for ministry. I am a good listener, learner, and observer. I am passionate about sharing God's love though the spoken word and through music. Since I was a little girl, music has been formative for me within my own faith life. Whether it is singing in a choir, playing in a brass group, or playing hand bells, I place a high priority on music; how it not only enhances worship, but also directs people toward God.
Kelsey's husband Jon is also a native of Pennsylvania. He is a musician who is interested in pursuing advanced degree work in choral conducting. Kelsey and Jon enjoy attending concerts, plays, and ball games during their free time.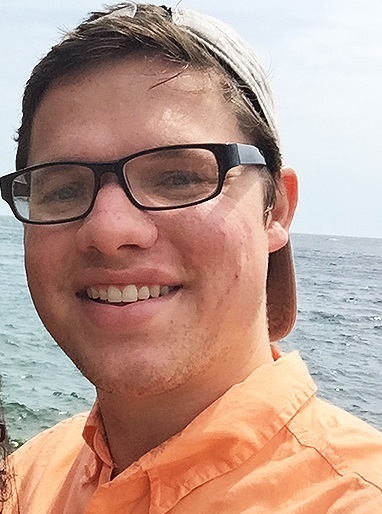 JOSHUA KESTNER – Luther Seminary, St. Paul, Minnesota
Where did you grow up?
I grew up in North Carolina, close to most of my extended family. Most of my younger years were spent in the Raleigh area, right in the middle of the state. That meant that we were only a few hours from either the beach or the mountains. My family is definitely my favorite part of North Carolina, but the sweet tea, pulled pork barbecue, and ACC college basketball are all tied for a close second.
Where did you go to college?
I attended Clemson University in South Carolina. I started out in a math program because I loved (and still do) algebra and calculus. By the end of my first year, I switched to a major in sociology. I was fascinated to learn more about human socialization and why we do the things we do. Outside of class, there were two things that really shaped my life at Clemson: sports and campus ministry. Lutheran Campus Ministry was where I found most of my friends and it served as a church home. Without campus ministry, I might not have ended up in seminary at all.
What makes you, you?
This might be a better answer to, "Who makes you, you?" but I'd have to say that it is my family and friends. I am most fully and comfortably myself when I am around people who care for me, support me, and encourage me to be the best person that I can be. The love that I've seen and experienced in my own family has inspired me to share that kind of love with people around me. I've been so fortunate to meet friends that have helped to shape me into a more love-oriented, peace-driven, God-centered person.
What draws you to St. Paul?
The intentional learning aspect of the St. Paul pastoral residency program piqued my interest. I'm eager to grow my ministry skills as I serve the people of St. Paul. My strongest skills for ministry are relational. I love people and realize the importance of supporting one another in times of joy or times of despair.
What are you passionate about?
I am passionate about being a servant to all of God's children. I am excited about the opportunity to search together for God's presence, purpose, and action in our lives. I am just as passionate about people inside the congregation as I am about those outside of it. One call for justice to which I am personally indebted is that of the Palestinian people. I spent a year near Bethlehem in global mission. My love for the people there prompts me to share their voice with the world and illuminate their cries for peace. I try to kindle the same energy that I get from my love for Palestine in other local and global issues of social justice.
Josh and girlfriend KD Gerwig enjoy the outdoors, sports, plays, art museums, and concerts. KD is a nurse, who has worked in intensive care and a post-anesthesia care unit.