8
Warmth and cold, snow and sun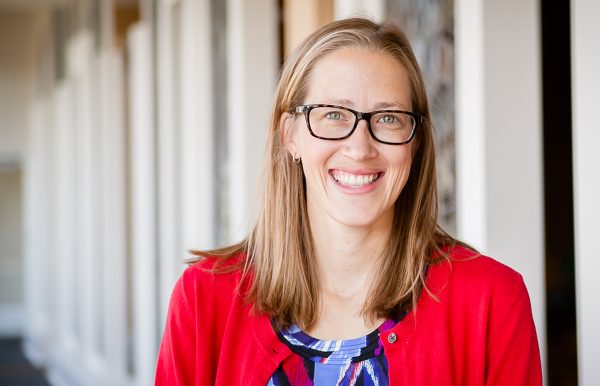 A few weeks ago, there was a glorious spring day here in the Quad Cities. I made sure to get some extra time outside to soak up a little sunshine. We sat out on the deck as we ate dinner that evening. And as we were picking up around the house, I even decided to put away the winter coats. Now that spring had finally arrived—there was no need for winter apparel any longer! Thank goodness!
Two days later? It snowed. Several inches. And, needless to say, the coats came back out.
Having lived the entirety of my life in the Midwest, I should be used to this annual teaser of spring. It seems inevitable that, every year, there is this little dance between the two seasons. We get small tastes of warmer weather… and then winter reminds us it's not gone just yet.
There's a challenge to these early spring days. For starters, how to dress. There can be a 40-degree swing of temperatures from one day to the next. If you're not paying close attention, you can end up greatly under (or over) dressed. Not to mention the toll this takes on one's mental health. The back and forth of enthusiastically looking forward to sunshine and warmer weather, only to have those hopes dashed by snow or sleet. For a few weeks every year, it's a little hard to know just what season we're actually living in.
This thought came to mind on another gorgeous day earlier this week. I walked out of the church with my facemask on, very much missing the people who come in and out of those doors, wondering to myself when life might ever feel a bit like it used to. I got into my car and immediately heard the song "Turn, Turn, Turn" on the radio.
If you're familiar with this 1960s tune made famous by The Byrds, then I'm confident it's already running through your head. If not, you can listen to it by clicking below. The lyrics are taken almost entirely from the beautiful words of Ecclesiastes 3, which talk about various seasons in our lives.
There's no mention of winter or spring or summer. But there's talk of a time to be born and a time to die. A time to laugh and a time to weep. A time to dance and a time to mourn.
Life, it seems, is full of contrasting seasons. Some great mixture of joy and sadness, celebration and grief, challenges and comforts. And, maybe now more than ever, we are sensing just how mixed up and smushed together these seasons can be.
One day seems bright with possibility and hope. The next might feel so filled with frustration or loneliness. Different days and different seasons. Not so different from those days that move between warmth and cold, snow and sun.
What gives me the greatest hope in these strange days is the knowledge that no season is permanent. Each day has the possibility of something new or different… including the weather. The one constant we can depend on? The one God who holds all our seasons and, as the song goes, brings a purpose to every time under heaven.