Advent devotion: Bike rides & hikes
By Lee Marbach
Life is fast and has the tendency to accelerate as we move through the years. Endless task lists, responsibilities and connections to maintain. Reflection is something that we struggle making time for, so I challenge you today to look at God's wonders around all of us.
A powerful personal moment of reflection was during a long gravel bicycle ride near Colesburg, Iowa. A little over a year ago I entered into the 110-mile gravel race. Although I fell short riding 107 miles with 7,000+ feet of elevation gain and a few wrong turns over 10 hours, I can't be more grateful for the experience and opportunity. Being on back country roads on a bike for 10 hours allows your mind to wander. The day-to-day craziness melts away and you can reflect on God's blessings. You see the rolling hills of the country side. You see that incline ahead that looks to go on forever. You are present in the moment and see the clouds passing by overhead. You see all that God has blessed us with.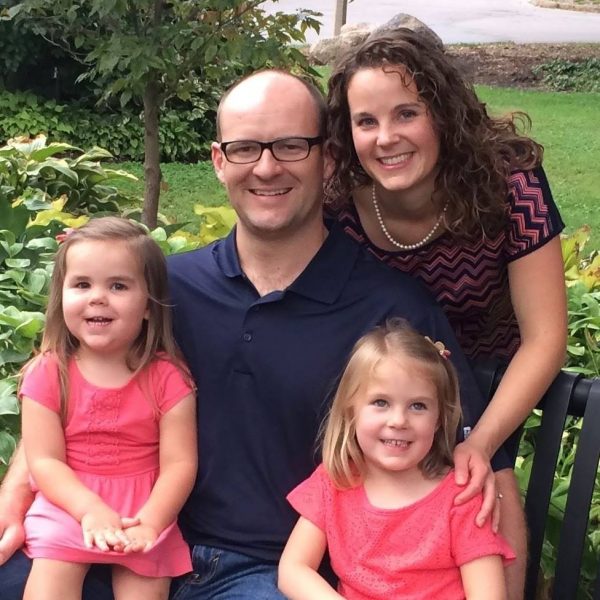 There is nothing that's more rewarding and reflecting than to take a child hiking in the woods. I love going out to Scott County Park with my two daughters (5 & 3 years old) and taking in all that God has created. In the fall the nettles have retreated, the hedge apples have dropped, there are pine cones all around to take home for souvenirs! To watch the wonder and excitement in their eyes as they experience this big world around them, unbridled by sidewalks, fences, streets, and our everyday life. Take time to be present in the moment and find the kids joy of throwing hedge apples down the hill, finding that awesome stick or pine cone, inquisitively looking at a dead log and seeing all the insects paths burrowing about.
God has blessed me with this moment, this place, my physical health and ability, this family, this faith community, and this life. Whether it is a hike in the woods, a bike ride through the country, a walk down your street, or a quiet moment in your easy chair, take a breath and look around. Can you see all that God has given you?
Lee and his wife Julia and children Kelsey (5), Lisa (3), one on the way (April 2017) reside in Bettendorf. He enjoys biking and spending time with the kids outdoors. Lee is a project manager at Russell in Davenport.